Heat Waves Are Causing Gas Prices to Spike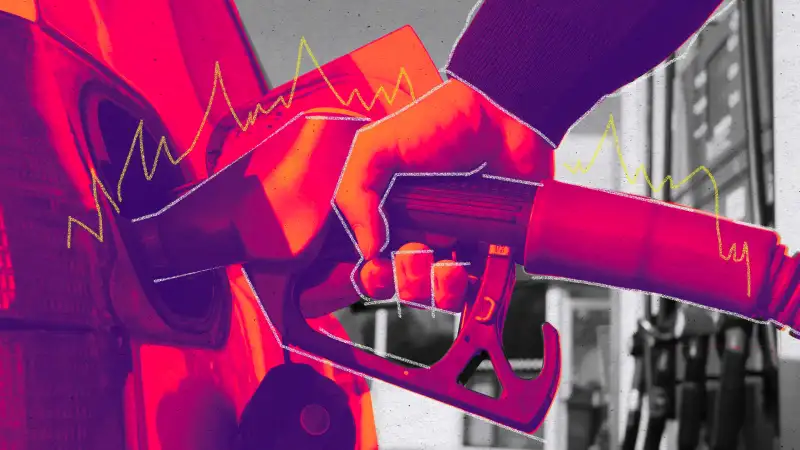 Gas prices are spiking, and the national average has reached a nine-month high as extreme heat impacts some of the country's refineries.
In the U.S., the average gallon of gas costs $3.82, which is an increase of 29 cents from the price one month ago, according to the auto club AAA. Experts say the cost of gas is surging because heat waves in states like Texas and Louisiana have disrupted refinery operations, causing outages. When refineries that supply gasoline aren't producing at full steam, prices typically rise.
Gas prices were in a "months-long slumber" prior to this point, according to AAA, hovering around $3.50 from May to early July without much volatility.
Now, heat-related refinery problems combined with higher oil prices and elevated summer driving demand are contributing to another rise. The average price of gas is back above $5 per gallon in California, and seven other states have average prices above $4.
Even with the latest jump in pump prices, however, the national average is still below the August 2022 level of $4.16 when gas prices were coming down from the all-time high in June that followed Russia's invasion of Ukraine.
Where gas prices are heading next
Gas prices are rising at the "fastest pace in over a year," Patrick De Haan, head of petroleum analysis at GasBuddy, said in a report earlier this week.
But what's down the pipeline? Experts say there are several reasons for concern, including the threat of hurricanes taking refineries offline in the coming months and global pressures on oil prices.
The price of crude oil, which accounts for about half of what you as a consumer pay for a gallon of gas, just reached its highest level since April and was trading at around $82 per barrel on Thursday, according to the West Texas Intermediate measure. Oil prices rose on Thursday after Saudi Arabia extended an oil production cut by another month, which will further limit supply.
"As we get ever closer to the peak of hurricane season, any new issues could easily push the national average over $4 per gallon for the first time in 2023. Drivers may want to brace for potentially higher prices yet," De Haan said.
More from Money:
This Map Shows Where Drivers Are Paying the Highest Gas Taxes