You May Be Eligible for a Free Washington Post Subscription and Not Even Know It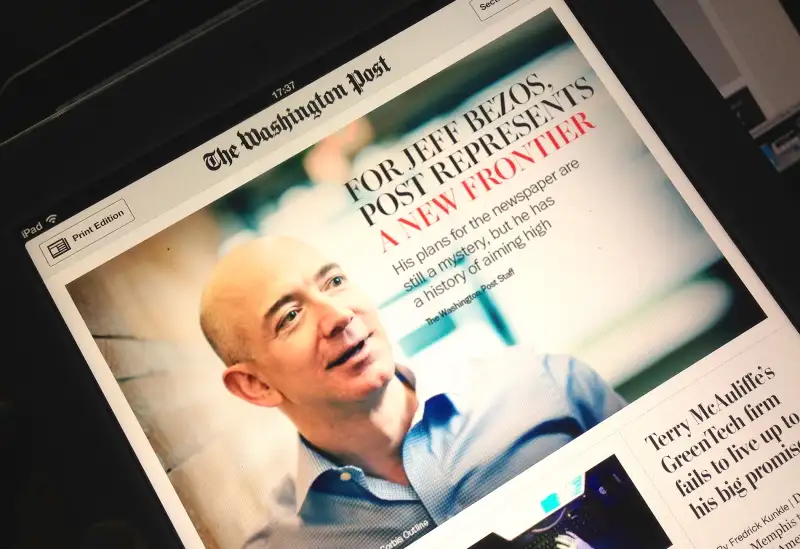 Esther Vargas/Flickr (cc by 2.0)
If you have Amazon Prime or a .edu, .gov or .mil email, you could be missing out on a free digital subscription to The Washington Post.
The news site has a paywall that limits the number of articles non-subscribers can read each month before being blocked. With so much news right now, you could easily find yourself blocked much sooner than you wanted.
That can be frustrating, especially if an article piques your interest and then you run into this:
There are a few free ways to get around the site's paywall.
If you're already a Washington Post subscriber and you have a .edu/.gov/.mil email address, then all you have to do is change your account's email in your profile settings to snag a free subscription.
If you have a .edu/.gov/.mil email, but you're not a Post subscriber—yet—then follow these instructions:
Go to WashingtonPost.com

On the top right-hand corner click "Sign in"

Click "

Don't have an account?

Create one today!"

Fill in your information and use your .edu/.gov/.mil email

Next, go to your profile and g

o to the "My Subscriptions" tab

Click "

.gov, .mil, .edu: Get free access"

Verify your email

That's it! You're done! Here are more details.
There's one other way to qualify for a free subscription: If you are an Amazon Prime member and don't already have a Washington Post digital subscription, you're eligible for a six-month trial. (If you already have a Washington Post digital subscription, you're out of luck.)
Here's how to redeem your free trial using Amazon Prime:
Follow this link

Click "Log in with Amazon"

Log in with your Amazon Prime account

Click "Okay" once you confirmed your information

Select a card to use for payment when your trial expires
Click "Start my subscription"
That's it! Just use your Amazon login information the next time you're on The Washington Post's site
Note: These are digital subscriptions, so don't expect a newspaper on your door step. And once the trial ends, you'll be signed up for a digital subscription at a reduced rate ($3.99 a month)—so if you don't want to pay up, don't forget to create a reminder to cancel your subscription. You can also just cancel it right after and the subscription will still be available for the six months.
There you have it! Now go forth and read.