Here's How Much Gwyneth Paltrow's Massive Engagement Ring Cost, According to Diamond Experts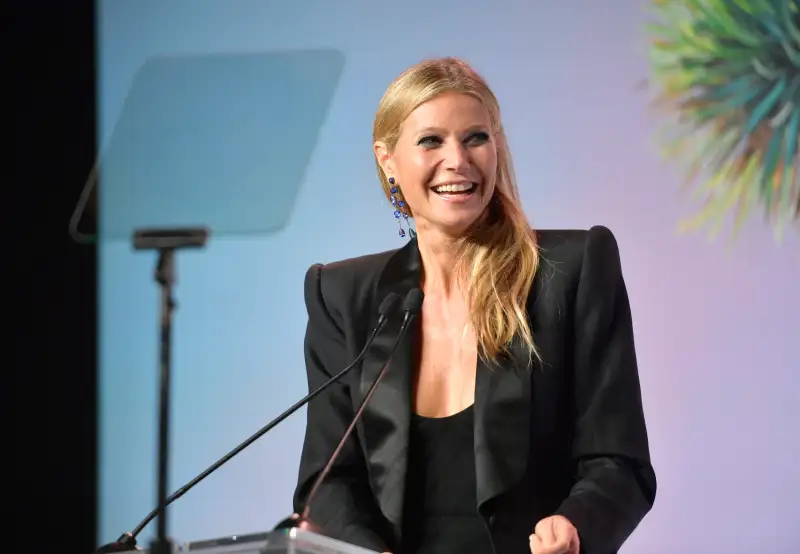 Matt Winkelmeyer—Getty Images for Baby2Baby
Perhaps Gwyneth Paltrow will not want to consciously uncouple with this ring.
The Academy Award-winning actress and entrepreneur got engaged to television writer and Glee co-creator Brad Falchuk earlier this month — and she debuted her rock of an engagement ring at the Producers Guild Awards this week.
Diamond experts told Money the ring could be anywhere from 10 to 13 carats — and worth up to $500,000. The unique ring includes a rare blue sapphire and claw prongs at its compass points, said Kathryn Money, the vice president of strategy and merchandising at Brilliant Earth, an ethically sourced jewelry company.
Frazer Harrison—Getty Images
This isn't Paltrow's first engagement — nor her first engagement ring. The actor was previously married to Coldplay frontman Chris Martin before they famously "consciously uncoupled" in 2014. That ring included a light pink diamond with an emerald cut on a double band.
"For this engagement, Gwyneth opted for a more unique and distinctive gemstone that makes a bold statement," Money said in an e-mail.
Whether her new engagement ring is worth more than her previous one is unclear, according to experts. Michael Fried, the CEO of Diamonds Pro, a website that helps customers find the best diamonds for their money, said the ring from Martin "is far more valuable," due to the large pink diamond.
Paltrow and Falchuk announced their engagement on the cover of Goop Magazine — one of the many projects derived from Paltrow's Goop lifestyle brand, which focuses on health, wellness and travel, among other aspects of life. Paltrow's ring was on full display in the magazine as well, with the center stone appearing darker due to the black-and-white spread.
Despite its massive cost and size, Paltrow's engagement ring is not out of range of other recent celebrity engagement rings. Take Paris Hilton's, for example. Her 20-carat, pear-shaped diamond ring cost $2 million, according to People. And Sophie Turner's double-banded engagement ring from Joe Jonas could have cost up to $150,000, experts told Money in October.
And those celebrities spent far more on those rings than the average American. In 2016, Americans spent an average of $6,163 on engagement rings, according to The Knot's annual Real Weddings study. That's more than the The Knot's findings in 2011, when Americans spent an average of $5,095 on engagement rings. The price of an engagement ring depends on a variety of factors, including cut, clarity, size and the type of the stones and diamonds, among other factors.
But the industry encourages those purchasing these rings to spend two months of their income on the ring. There might be a psychological reason behind it, too. A 2016 study found that when purchasing an item — like an engagement ring — out of love, people are willing to spend more.