Hardee's New 3-Way Bacon Burger Is Like a Pig Roast on a Bun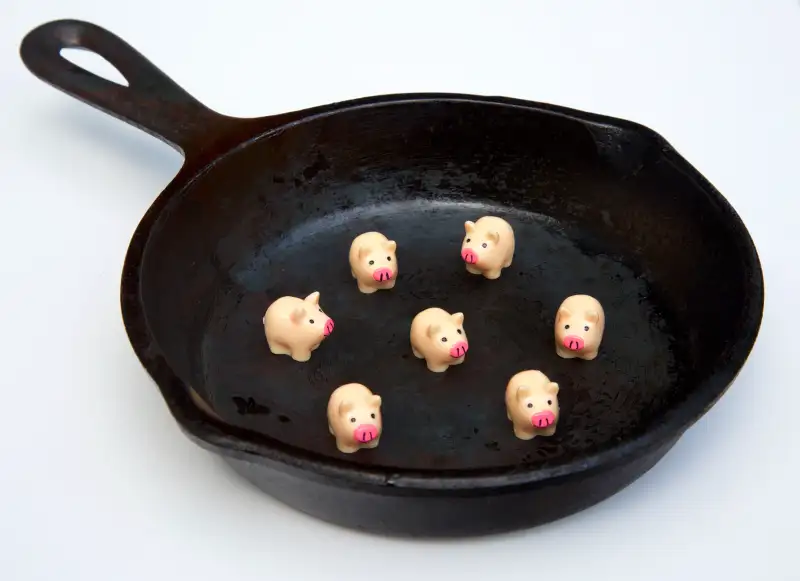 BruceBlock—Getty Images/iStockphoto
There are certain things in life that people just can't seem to get enough of. Money is the obvious one. Razor blades for shaving are apparently another, as is cowbell, according to the famous "SNL" skit.
And then there's the deliciously cured pork product that transcends the phrase "too much is never enough." We're speaking, of course, of bacon. If you want, you can be buried in a bacon coffin, eat a bacon-wrapped pizza, use bacon shaving cream to cut off your beard, make your iPhone smell like bacon, and arrange dates only with fellow bacon lovers (not necessarily in that order).
The latest example of our collective obsession with bacon is the arrival of the Bacon 3-Way Burger from Hardee's and Carl's Jr. This burger doesn't simply pile on the bacon. Instead, it features bacon in three different formats: crumbled bacon, bacon jam, and regular old thick-cut bacon-bacon.
Giving the fairly obvious explanation for why the company would concoct such a diabolical product, Brad Haley, chief marketing officer for Carl's Jr. and Hardee's, told CNBC, "Typically, if bacon is in the name anywhere, it's going to sell more."
While bacon strips and bacon bits have been standard additions to burgers, sandwiches, and salads for years, bacon jam is a hot new addition to the scene. There's been a sharp increase of this spreadable form of bacon on restaurant menus in recent years, and Trader Joe's even began selling bottles of bacon jam this summer.
Read Next: Bacon Jam Is the Hot New Condiment and Burger Topping of Your Dreams
According to Haley in a company press release, bacon jam is indeed "the real star" of the new burger, as it's "starting to show up on fine-dining and casual-dining menus across the country. It's a little sweet, a little savory and a lot bacon-y, so what's not to love?"
To try your own Bacon 3-Way Burger, it'll cost $4.49 for the version with a single patty, or $5.49 for one with two patties or a one-third pound Angus beef patty.