Even the Insured Get Saddled With Health Care Debt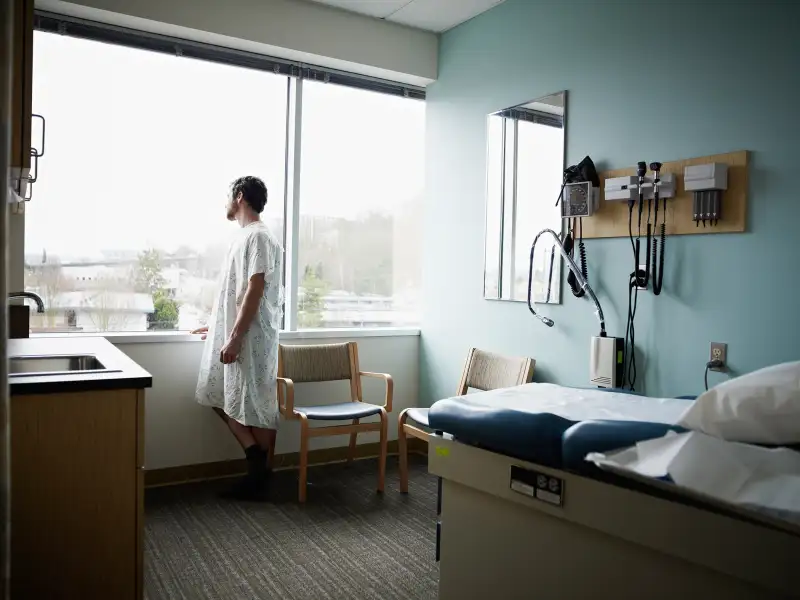 Thomas Barwick—Getty Images
Though the ranks of the uninsured have shrunk in the United States thanks to Obamacare, rising deductibles and other health-related expenses mean even the insured are mired in health care debt, a new survey has found.
The survey from the Kaiser Family Foundation and The New York Times found that one in five working-age Americans faced problems in covering the cost of medical bills over the past year. That number includes people with health coverage—62% of those who had problems with medical bills say the expenses were incurred by someone who had health coverage at the time, and 75% say the bill troubles stemmed from the cost of insurance copays, deductibles or coinsurance.
The financial troubles faced by so many insured Americans with medical expenses reflect both the high cost of health care in the United States—where health care is more expensive than it is anywhere else on earth—and the trend since the 1990s toward insurers requiring patients to cover a higher share of medical bills through deductibles and co-pays, The New York Times reports.
The telephone survey included a random sample of 1,204 adults under 65 who said they had trouble covering household medical bills in the past year.
For families living paycheck to paycheck, the survey found that relatively small bills could quickly spiral out of control and begin disrupting the lives of patients in myriad ways—61% reported that problems with medical bills caused them not to be able to pay other bills, and 35% said that as a result of medical expenses they weren't able to pay for basic needs like food, heat and shelter.