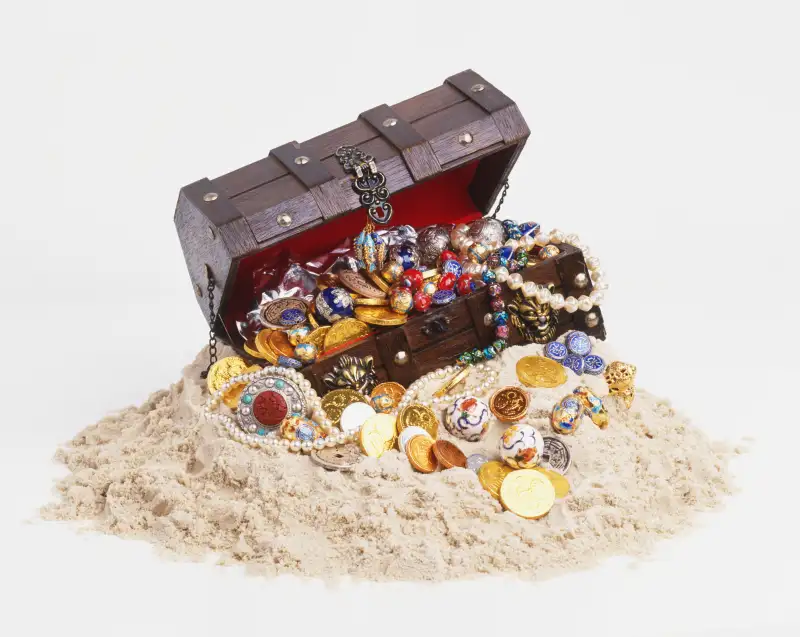 Dorling Kindersley—Getty Images/Dorling Kindersley
As I have gone alone in there
And with my treasures bold,
I can keep my secret where,
And hint of riches new and old.
So begins the poem that Forrest Fenn, a successful Santa Fe-based art dealer, says will lead the person who correctly reads the clues to a hidden treasure worth, he estimates, about $2 million.
Fenn isn't able to precisely calculate the value of the treasure because, rather than cash, it contains "265 gold coins, hundreds of gold nuggets, hundreds of rubies, eight emeralds, two Ceylon sapphires, many diamonds, two ancient Chinese jade carvings, pre-Columbian gold bracelets and fetishes, and more," he told the New York Times. All this is contained in a bronze chest dating to 1150 AD "hidden somewhere in the Rocky Mountains," according to the website through which he regularly posts new clues.
Fenn estimates 65,000 people have joined in searching for the hidden treasure, first announced in his self-published memoir, The Thrill of the Chase. The cancer survivor says he wanted to give families a reason to "get off their couches," and has only his word as proof that he hid a physical treasure to be found. On the website he writes: "I wish you all the best of luck in finding whatever you seek!"
Fenn—who, according to the Times, lives in a home replete with real-life treasures of the sort he says are contained in the chest—says there are nine clues in the poem included in his memoir, which you can also find here.
Happy hunting.