13 Hip-Hop Artists Who Make Millions as Successful Entrepreneurs
Originally Published:
Aug 24, 2015
Originally Published: Aug 24, 2015 Last Updated: Aug 30, 2015 2 min read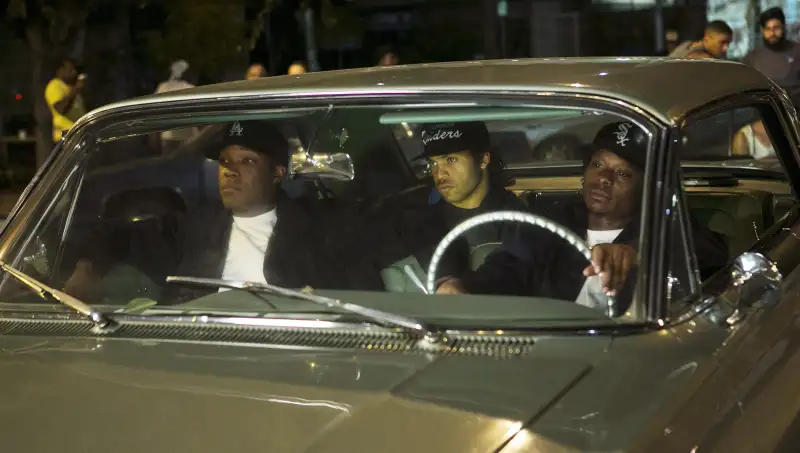 Jamie Trueblood—Universal Pictures/courtesy Ever
Jamie Trueblood—Universal Pictures/courtesy Everett Collection
"Straight Outta Compton," which earned $60 million at the box office during its opening weekend, was America's #1 movie for the third weekend in a row, making it one of the biggest-ever August releases. Made for $29 million, the biopic of gangsta rap group N.W.A. crossed the $100 million ticket sales mark less than 10 days after its debut.
Among other things, what this means is that the rap world can add "blockbuster movie producer" to the long list of successful entrepreneurial endeavors it has spawned. The movie was produced by Dr. Dre and Ice Cube, the leading creative members of N.W.A. Dre and Cube are not only legends in the rap game, they're representative of the many hip-hop artists who have been phenomenally successful outside of music, launching fashion lines, restaurant chains, luxury electronics, and liquor and beverage brands.
At first glance, it may seem odd that so many rappers become entrepreneurs. But think about it: Rappers use carefully crafted words, style, swagger, and images to sell themselves to the masses. They're experts at making "Something from Nothing," as the title of the 2012 rap documentary by Ice-T put it, and the most successful rappers know their audience incredibly well. After working so hard to sell themselves and their music, many rappers find it fairly natural to cross over and market other products and lifestyle brands to fans. And no matter if we're talking song lyrics or the creation of a luxury brand of headphones, artists with roots in rap have an uncanny ability to remain relentlessly focused on money and "getting paid."