The Average Down Payment on a Home Is Shrinking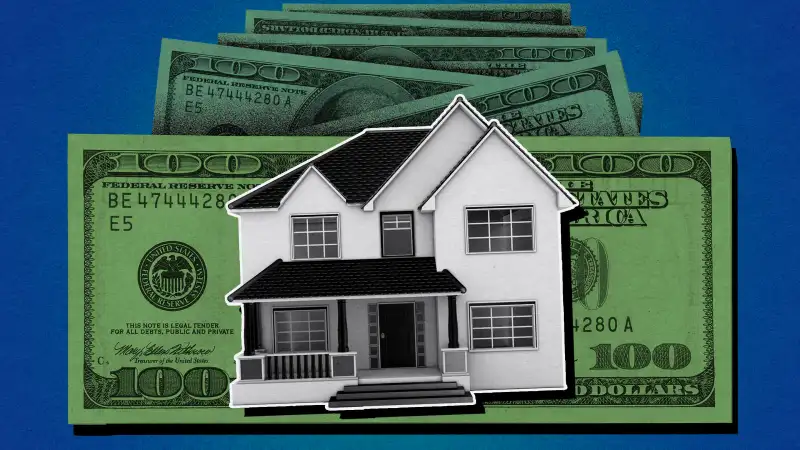 The housing market is less competitive than it was a year ago, and that's allowed the average down payment to shrink as fraction of the typical purchase price.
The trend reflects the fact that buyers are less able — and/or less compelled — to put as much money into home offers as they were in 2022, according to a new report from Realtor.com. In the first three months of this year, the average down payment was 13% of the sale price, down from the peak at 14.1% in the second quarter of 2022.
Why down payments are falling
When the housing market was more competitive in 2021 and 2022, it was common for sellers to receive multiple offers in a short period of time. Buyers who had the means made larger down payments to stand out in these bidding wars, as cash up front can be an attractive component to an offer (it can indicate that a buyer is likely to qualify for a mortgage and be able to quickly handle any appraisal issues, making them less risky in the eyes of a seller).
While competition for homes isn't gone, it is reduced. Higher mortgage rates have sidelined some prospective buyers, and that means there's now less pressure to offer a big down payment as a way to stay competitive.
Realtor.com says buyers are also more strapped for cash in the current market, which is limiting the size of down payments. Mortgage rates around 6%, high home prices and general inflation are some of the factors that explain buyers' more limited supply of spendable cash.
"Today's buyers don't have much flexibility as the high cost of homeownership puts more pressure on already tight budgets," Hannah Jones, an analyst at the real estate site, said in the report.
Additionally, due to the slowdown in the market, sellers are more likely to accept offers with government-backed mortgages, and those loans often come with lower down payments, according to Realtor.com.
Keep in mind
Down payments are still very high compared to pre-pandemic levels. Expressed in dollars rather than as a percentage of the home price, the typical down payment is up 72% compared to three years ago.
In the first quarter of 2020, the average down payment was $14,000. That figure was up to $24,100 in the first quarter of 2023.
Overall, this increase in the size of down payments is stressing buyers' budgets, though the slight decline in recent months could be a positive sign.
More from Money:
The Best Mortgage Lenders of 2023
Half of Homes on the Market Are Selling Within 2 Weeks — Despite High Mortgage Rates
Here's Where Home Prices Are Heading This Summer, According to Experts