As U.S. Home Values Hit $47 Trillion, Here's Where They've Surged the Most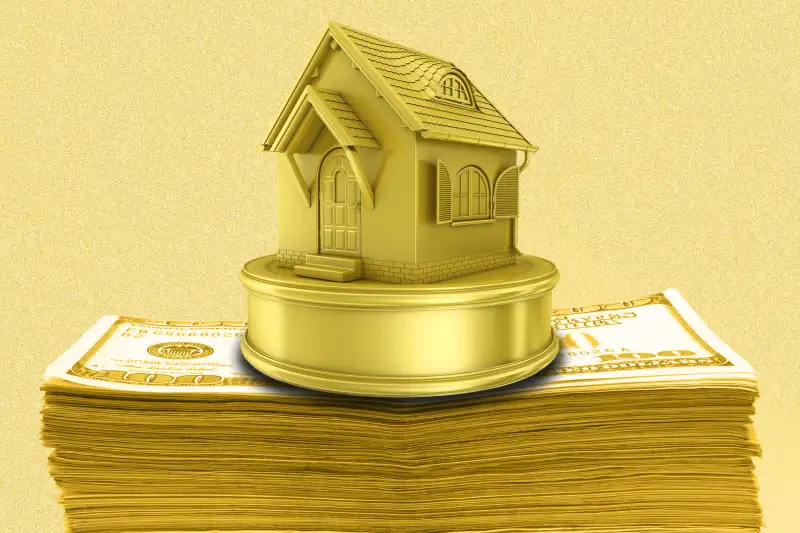 Money; Getty Images; Shutterstock
Although high mortgage rates continue to keep homebuyer demand low, U.S. home values are at an all-time high.
A housing market report released Friday by real estate brokerage Redfin shows that the total worth of U.S. homes climbed to nearly $47 trillion in June. The typical home is now valued at nearly $350,000, according to another recent analysis from listing site Zillow.
Market activity is down overall, but even more so on the seller side: Both reports point to lack of supply propping up home values amid a downswing in buyer demand.
What the data says
The total value of U.S. homes climbed to $46.8 trillion in June, surpassing the previous record of $46.6 trillion from a year prior, according to Redfin. The record-breaking growth has now canceled out the $2.9 trillion decline in value that occurred from June 2022 to February 2023 as a result of rising mortgage rates.
Zillow found that the typical U.S. home price grew to $349,679 from June to July, 1.4% higher than a year ago.
Demand for homes is low right now because homeowners are locked into their current mortgage rates. Redfin says about 90% of homeowners have a rate under 6% — significantly below the current 6.96% average.
But supply is similarly low because would-be sellers have retreated from the market. The number of homes for sale declined 15% year-over-year in June, which Redfin says is the biggest drop in almost two years. This disconnect between supply and demand is what's pushing home values higher.
"Tons of homeowners scored an incredible deal during the pandemic: a 3% mortgage rate for the remainder of their 30-year loan. Now they're staying put because moving would mean taking on a rate that's twice as high," Redfin economics research lead Chen Zhao said in a news release. "This means buyers who are in the market now are duking it out for a very small pool of homes, preventing home values from plunging."
10 cities with surging home values
Metropolitan areas in the Northeast and Midwest saw the biggest gains in home values. These are the cities where home values grew the most, according to Zillow.
Hartford, Connecticut (5.7% increase year over year)
Richmond, Virginia (5.4%)
Philadelphia, Pennsylvania (5.3%)
Miami, Florida (5.32%)
Milwaukee, Wisconsin (5.2%)
Cincinnati, Ohio (5%)
Kansas City, Missouri (4.98%)
Baltimore, Maryland (4.58%)
Columbus, Ohio (4.15%)
St. Louis, Missouri (4.10%)
More from Money:
The 10 Cities With the Biggest Drops in Rent Prices Since Last Year
7 Ways to Cut Your Electric Bill and Still Stay Cool This Summer
Homebuyers Have Lost $60,000 in Purchasing Power in a Year