You Can Put a Lot More Money Into Your HSA Next Year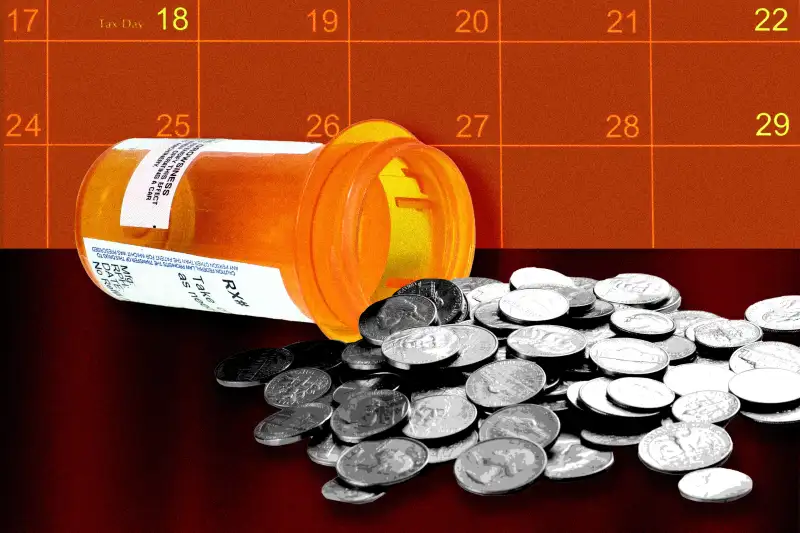 Eddie Lee / Money; Getty images
The contribution limit for health savings accounts (abbreviated HSAs) will get a large increase in 2024 to adjust for inflation, allowing Americans to save more money for medical expenses.
HSAs are a type of account you can open if you have a health insurance deductible above a certain threshold — $1,600 for individuals in 2024 — and want to grow a cushion for medical expenses.
HSA owners benefit from what's called a triple tax advantage. They can make tax-deductible contributions, therefore reducing their taxable income, and withdraw the funds for eligible expenses tax-free. The earnings also grow tax-free.
HSA contribution limits for 2024
The maximum amount of money you can put in an HSA in 2024 will be $4,150 for individuals and $8,300 for families. (People 55 and older can stash away an extra $1,000.)
The contribution limit is adjusted by the IRS every year, but the 2024 increase is bigger than normal due to inflation. In 2024, the limit will be $300 higher than this year's limit of $3,850 for individuals and $550 higher than the 2023 limit for families of $7,750.
Maxing out a HSA isn't feasible or recommended for everyone, but some Americans use them for retirement savings.
Money you put in an account can be invested, which can make HSAs a helpful tool to prepare for medical costs you're likely to incur when you're older. Qualified expenses include deductibles, copayments and other medical charges; HSAs can also be used to pay for prescriptions, over-the-counter medications, hearing aids and menstrual products. Funds can be used to pay for some Medicare expenses like Part B deductibles.
The limit increase will allow people who are contributing to the max to put even more money into their HSAs next year.
More from Money:
Best High-Yield Savings Accounts of 2023
Americans Aren't Saving Enough for Retirement — and All Taxpayers Might End up Paying for It
Many Married Couples Are Missing Out on This Easy Way to Increase Retirement Savings