30 Smart Things to Do With $1,000 Now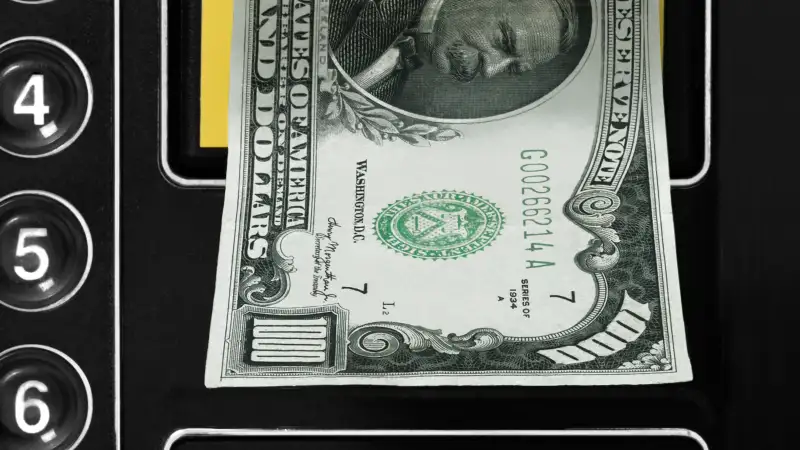 Adapted from "What to Do With $1,000 Now," which appeared originally in the September 2014 issue of Money magazine.
1. Kick tension to the curb with yoga...
Half of workers say they're less productive due to stress, the American Psychological Association found; worse, research from the nonprofit Health Enhancement Research Organization found that health care expenses are 46% higher for stressed-out employees. Regularly practicing yoga can help modulate stress responses, according to a report from Harvard Medical School. Classes cost about $15 to $20 a pop, which means that $1,000 will keep you doing downward dog twice a week for about half a year.
2. ...Or acupuncture
A recent article in the Journal of Endocrinology found a connection between acupuncture and stress relief. Your insurer may cover treatment, but if not, sessions run $60 to $120 a piece. So you can treat yourself to around 10 to 15 with $1,000.
3. ...Or biking
Research suggests that 30 minutes a day of moderate exercise can lower levels of the stress hormone cortisol. So take a bike ride after work. The ­Giant Defy 2 ($1,075) is one of the best-value performance bikes out there, Ben Delaney of BikeRadar.com says.
4. Give your kids ­a jump on retirement
Assuming your kids earn at least a grand this year from a summer job or other employment, you can teach them the importance of saving for retirement by depositing $1,000 (or, if they earn more and you're able, up to $5,500) into Roth IRAs in their names. Do so when the child is 17, and it'll grow to over $18,400 by the time he's 67 with a hypothetical 6% annual return, says Eau Claire, Wis., financial planner Kevin McKinley.
5. Get over your midlife crisis
Would getting behind the wheel of your dream vehicle make you feel a teensy bit better about reporting to a 30-year-old boss? Then sow your oats—for 24 hours. Both Hertz and Enterprise offer luxury rentals; you can find local outfits by searching for "exotic car rental" and your city. Gotham Dream Cars' Boston-area location rents an Aston Martin Vantage Roadster for $895 a day.
6. Iron out your wrinkles
For a safer and cheaper alternative to going under the knife, try an injectable dermal filler. Dr. Michael Edwards, president of the American Society for Aesthetic Plastic Surgery, recommends Juvéderm Voluma XC, which consists of natural hyalu­ronic acid that helps smooth out deep lines and adds volume to cheeks and the jaw area. It lasts up to two years and costs near $1,000 per injection.
7. Live out a dream
Play in a fantasy world with these adult camps, which cost in the neighborhood of $1,000 with airfare: the four-day Adult Space Academy in Huntsville, Ala. ($650); the Culinary Institute of America's two-day Wine Lovers Boot Camp in St. Helena, Calif. ($895); or the one-day World Poker Tournament camp in Vegas ($895).
8. Hire someone to fight with your folks
Is your parents' home bursting at the seams with decades of clutter … er, memories? Save your breath—and sanity—by hiring a profes­sional organizer (find one at napo.net) for them. Mom and Dad may listen more to an impartial party when it comes to deciding what to toss, says Austin organizer Yvette Clay. Focus on pile-up zones, like the basement, garage, and living room (together, $500 to $1,500).
9. Launch you.com
A professional website will help you stand out to employers, says Jodi Glickman, author of Great on the Job. Buy the URL of your name for about $20 a year from GoDaddy and find a designer via Elance​.com or Guru.com; $1,000 should get you a nice-looking site with a bio, blog, photos, and portfolio of your work.
10. Become a techie—or just learn to talk to one
Technical knowledge isn't just for IT folks anymore. "Digital literacy is becoming a required skill," says Paul McDonald, a senior executive director of staffing agency Robert Half International. Get up to speed with one of these strategies. Understanding how websites, videogames, and apps are built is useful to almost any job dealing in big data or search algorithms, says McDonald. Take a course in programming for nonprogrammers at ­generalassemb.ly ($550), then get a year's subscription to Lynda.com ($375) for more advanced online tutorials.
11. Get tweet smarts
Take a class to give you expertise—and confidence— in using social media and analyzing metrics. MediaBistro's social media boot camp includes five live webcast sessions for $511, and you can add four weeks of classroom workshops with pros for $449. #olddognewtricks
12. Buy the Silicon Valley gear
Need a new laptop now that you're a tech whiz? To best play the part, go with Apple's MacBook Air ($999) or its big brother the MacBook Pro ($1,099). With a long battery life and powerful processors, the Air and Pro are the preferred picks for developers, coders, and designers, says PCmag.com's Brian Westover.
13. Save your cellphone camera for selfies
Your most important memories shouldn't be grainy. Get a digital SLR camera featuring a through-the-lens optical viewfinder, "which is still essential for shooting action," says Lori Grunin of CNET. Her pick, Nikon's D5300 ($1,050). Its 18–140mm lens produces sharp images shot quickly enough for most personal photography.
14. Class up your castle
Interior decorating can cost a fortune—insanely priced furnishings, plus a 30% commission. Homepolish.com, launched in 2012 and now in eight metro areas, upends the model. The site's decorators charge hourly ($130 or less) and suggest affordable furnishings.
15-17. Hire a good manager
With only 10 C-notes, your mutual fund choices are limited by minimum investment requirements. Besides simply letting you in the door, these actively managed funds have relatively low fees and beat more than half their peers over three, five, and 10 years:
Oakmark Select large blend; 1.01% expenses
Schwab Dividend Equity large value, 0.89% expenses
Nicholas large growth, 0.73% expenses
18. Primp the powder room
Get a new sink and vanity for a refresh of your guest bathroom without a reno. You can find a combined vanity and sink set for under $650; figure another $100 to $200 each for faucet and labor.
19. Replace light fixtures
Subbing in new lighting in the dining room, the front hall, and possibly the kitchen can take 20 years off your house, suggests Pasadena realtor Curt Schultz. You're likely to pay $100 to $400 per fixture, plus $50 to $100 for installation.
20. Swap out the front door
It's the first impression guests and buyers have of your home. Look for a factory-finished door—possibly fiberglass if it's a sunny southern or western ­exposure without an overhang. You could pay $1,000 for the door and the installation.
21. Catch up on retirement.
If you're 50 or older, you can put in $1,000 more in an IRA (above the $5,500 normal limit) each year. Do so from 50 to 65, and you'll have $27,000 more in retirement assuming you get a 6% annual return, per T. Rowe Price.
Ingolfur Bjargmundsson—Getty
22. Fly solo to see the Northern Lights
As more companies package deals to Iceland, prices are dropping, says Christie McConnell of Travelzoo.com. You could recently find four-night packages with airfare, hotel, and tours for $800 a person. Go in late fall to see the Northern Lights.
23. Hit the beach in Hawaii
The islands are still working through the overbuilding of hotels that began before the recession, says Anne Banas of Smartertravel.com. Three-night packages for fall with hotel and airfare start around $500 a person from the West Coast.
24. Give your car a makeover
You can't get a new set of wheels for 1,000 smackers, but you can make your old car feel new(ish) again with this slew of maintenance fixes: A new set of tires ($600), a full car detail ($100), new wiper blades ($50), a wheel alignment ($150), and a synthetic oil change ($100). You've likely been putting these off until something breaks, but there's good reason to do them all at once. Besides giving your car a smoother ride, "this preventative maintenance will help you nurse your car longer, while also saving some gas," says Bill Visnic, senior editor at Edmunds.com. New car smell not included.
25-27. Put your donations to work where they'll do the most good
Groups that focus on improving healthcare in the developing world have some of the best measurable outcomes of all charities, says Charlie Bresler, CEO of The Life You Can Save. Many of the supplies used to improve and save lives, like vaccines or mosquito nets, cost pennies to produce, he says, and surgeries that cost tens of thousands in the U.S. can be performed for a few hundred bucks overseas. Three great organizations working in those areas: SEVA Foundation, which works to prevent blindness; Deworm the World, which seeks to eradicate worms and other parasitic bacterial disease; Fistula foundation, which provides surgical services to women with childbirth injuries.
28. Defend the fort
An alarm system can pare as much as 20% from a homeowner's policy, and the latest ones have neat bells and whistles. Honeywell's LYNX Touch 7000 (starting at $500, plus $25 to $60 a month) links to four cameras that stream live video. It randomly switches on lights to make an empty home look occupied—and can detect a flood and shut down water.
29. Enjoy a buffet of entertainment
The average cable bill is expected to hit $123 a month in 2015—or $1476 a year—according to the NPD group. What if we told you you could cut the cord, redeploy $1,000 of that to getting two years worth of the following digital libraries, and still bank about 500 bucks? Yeah, we thought so.
For old movies and TV shows…get Netflix ($7.99-$8.99/month). Analysts estimate the company's library is much larger than that of Amazon Prime.
For current TV shows…watch via Hulu ($7.99/month), which offers episodes from more than 600 shows that are currently on air.
For music…stream with Spotify Premium ($9.99/month). The premium version lets you skip commercials and listen to millions of songs even offline.
For books…read via Kindle Unlimited ($9.99/month). You can access the company's library of more than 600,000 ebooks and audiobooks with one of its free reading apps, which work Apple, Android or Windows Phone devices.
30. Protect your heirs.
For about $1,000 you can have a will, durable power of attorney, and health care directive written up. Find an estate planner at naepc.org.
Related: 24 Things to Do With $10,000 Now
Tell Us: What Would You Do With $1,000?