Why Vanguard Legend Jack Bogle Says You Should 'Avoid Bitcoin Like the Plague'
Money is not a client of any investment adviser featured on this page. The information provided on this page is for educational purposes only and is not intended as investment advice. Money does not offer advisory services.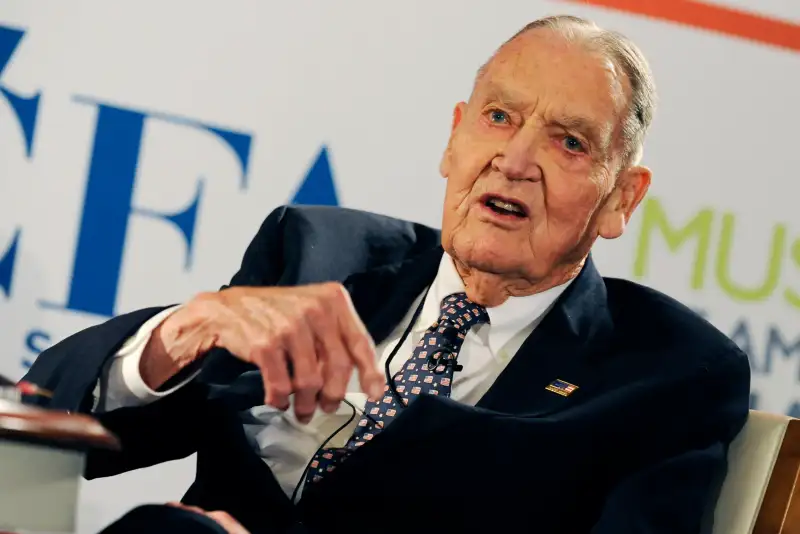 Bloomberg—Bloomberg via Getty Images
It has been a remarkable year for Bitcoin; its value has soared more than 900% in the past 12 months. But investing legend and Vanguard Group Inc. founder Jack Bogle isn't buying it.
"Avoid Bitcoin like the plague," Bogle said at a Council on Foreign Relations event last week, according to Bloomberg. "Did I make myself clear?"
The Vanguard founder, who has spawned legions of followers for his simple ethos of investing in low-cost index funds, criticized the cryptocurrency for having "no underlying rate of return."
"You know bonds have an interest coupon, stocks have earnings and dividends, gold has nothing," Bogle said. "There is nothing to support Bitcoin except the hope that you will sell it to someone for more than you paid for it."
Bogle joins a growing list of giants in the business world expressing skepticism about the cryptocurrency, including former head of the Federal Reserve Ben Bernake, J.P. Morgan CEO Jaime Dimon, and Nobel Prize-winning economist Joseph Stiglitz. But despite having a number of critics, a number of high-profile individuals are users of the digital currency, including billionaire venture capitalist Tim Draper and the Winklevoss twins.
On Sunday, a single Bitcoin's value was around $11,800. Last week, former Fortress hedge fund manager Michael Novogratz said Bitcoin could "easily" hit $40,000 by the end of 2018.
Still, Bogle is skeptical.
"Bitcoin may well go to $20,000 but that won't prove I'm wrong," Bogle said. "When it gets back to $100, we'll talk."