That Super Expensive Juice Cleanse Does Nothing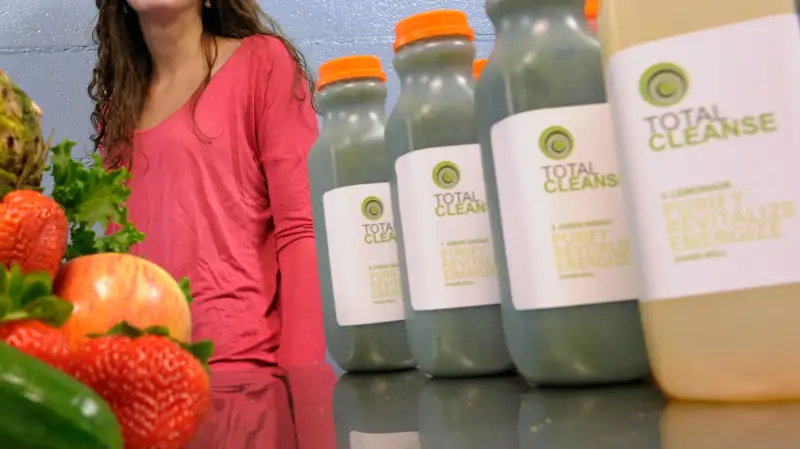 Lucas Oleniuk—Toronto Star/Getty Images
The war on "toxins" has waged for years, in certain trendy circles, with the juice cleanse on the front lines. To paraphrase their collective marketing, a flash diet of nothing but $12-a-bottle cold-pressed juice shocks the system by vitally flushing out the evil 21st century toxins of processed food.
But now the war is over, and the only winners are the people who always said the juice cleanses are a scam.
This issue should have been put to bed long ago, after the trend's original surge. Back in 2009, the BBC, amongst other publications, pointed out that no one actually specified what toxins the juices remove, and that a healthy diet of normal food makes people feel better, not the exclusive diet of juice—which can actually be dangerous.
The trend popped up again in the mainstream, after the New York Times was dazzled by a $700 juicer, featuring it not in the Style section but in Business Day. Now, however, the paper has published another debunking of the juice cleanse—because people are still falling for the marketing.
"I've yet to find someone who has specified a toxin they were hoping to be spared," a gastroenterologist told the Times, who said the body's kidneys and liver do a fine job of removing toxins from substances such as alcohol. Juice, he noted, does not assist these processes. Another doctor further destroyed claims of a detox-proponent who maintained that a juice cleanse let the stomach "rest," which was a good thing. There appears to be no evidence this is the case. And purging the body of stool, said another doctor, was a bad idea because stool in the colon is beneficial.
So if you dig the cleanse, by all means you do you. Just know that the "cleanse" part is a scam, and you're just buying super expensive juice.