Here Are the Best July 4 Weekend Deals and Freebies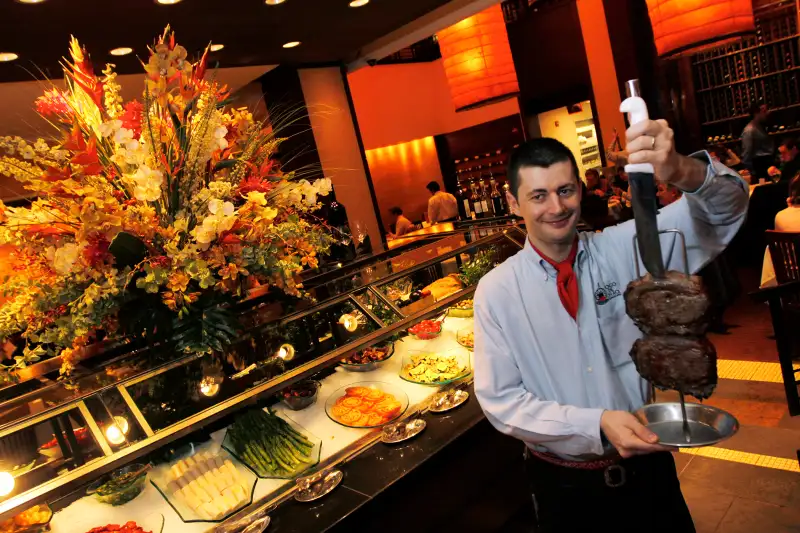 Evy Mages—The Washington Post/Getty Images
The Fourth of July weekend is always full of fireworks, road trips, barbecues, and the beach. But for some people, the July 4 holiday is also about scooping up great deals. Check out the best deals and freebies on the table for shoppers and diners right now.
SHOPPING DEALS
Ann Taylor Loft: Enter the code JULY4TH for 50% off sitewide, and shipping is free for all orders.
Express: Tons of T-shirts, shorts, and more are 50% off, plus shoppers can use the promo code 1462 for an extra 25% off every $100 spent, now through July 4.
L.L. Bean: Get 10% off your entire order with use of the promo code JULY10 now through Tuesday, July 5, and yes, the discount can be applied to sale items that could already be marked down by up to 50%. L.L. always offers free standard shipping with every purchase.
Macy's: Use the coupon code FOURTH for an extra 20% off sale items, which are already marked down by up to 50%.
Read Next: 10 Things That Will Be Cheaper During the Summer of 2016
Melissa & Doug: Use the code 1776 for 17.76% sitewide, with free shipping available for purchases of $25 and up.
Men's Wearhouse: Starting July 1 and lasting throughout the entire month, Men's Wearhouse is hosting the National Suit Drive. Any customer who donates gently used professional clothing will be rewarded with a coupon valid for 50% off the purchase of full-priced items during his next Men's Wearhouse visit.
Old Navy: Everything in store and online is on sale, with discounts up to 60% off and prices starting at just $5. For instance, a sleeveless knit swing dress that retails for $27 is on sale for $8.
PacSun: Buy two or more sale items and get 50% off your total bill.
Sam's Club: Sensing opportunity amid Costco's major foul-up of a transition to a new credit card partner earlier this week, Sam's Club is allowing Costco members to shop in its stores through July 4 without signing up (or paying) to be members of the warehouse club.
Read Next: Amazon Prime Day 2016 Is Happening July 12. Here's What to Expect

ShoeMall: Use the code FIREWORKS at checkout for 25% off purchases of at least $25, through July 5.
Walmart: In an attempt to steal some hype (and dollars) from the forthcoming Amazon Prime Day—officially confirmed for July 12—Walmart is offering free 30-day trials of its two-day shipping service, as well as hundreds of "rollback" sales starting July 1.
RESTAURANT DEALS
Chipotle: The burrito chain's new "Chiptopia" rewards program launches on July 1, promising free chips and guac with a member's first purchase, plus periodic free entrees for frequent customers throughout the summer.
Hungry Howie's: On July 4, participating restaurants in this 600-location chain can get a large one-topping pizza for just 4¢ with the purchase of a large one-topping pizza at normal price.
Read Next: All the Places Selling Cold Refreshing Beverages for $1 (or Less) This Summer
Fogo de Chao: Kids 12 and under eat free from July 1 to July 4 with the purchase of an adult Churrasco lunch or dinner, or an a la carte seafood entree. Reservations are required, and you need to mention Fogo4th for kids to eat for free.
Long John Silver's: From 11 a.m. to 2 p.m. on Friday, July 1, Long John Silver's locations are giving customers free samples of the recently introduced Coastal Cod Sandwich.