Kevin Durant's Sneaker Price Nearly Doubles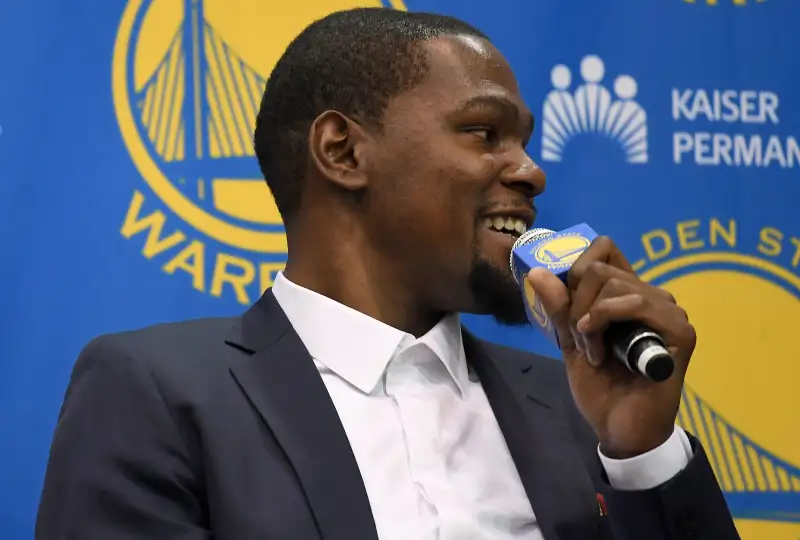 Thearon W. Henderson—Getty Images
The price tag on the signature sneakers branded for NBA star Kevin Durant just jumped by almost double—from $88 to $150—shortly after the 2014 MVP left the Oklahoma City Thunder for the Golden State Warriors.
"As humbly as I can say it, I'm not a $88 player," Durant said, unhumbly. "I'm an elite player in the league."
Humility that is not, but it's also not untrue. The Golden State Warriors snapped up free-agent Durant for a two-year, $54 million contract.
"On these shoes, you get it all, and for a nice price," Durant said in an interview with Nice Kicks about the newest model of his shoes, the Nike KD9. "You get the newest innovation, you get the newest Zoom bag, and you get my story along with it. If you're a fan of what I do in the game of basketball, this is perfect for you. As I evolved as a player, I knew that the shoes, in order for it to stay on the same course and trajectory [that I was headed], I might have to come up a bit on some of the stuff I said earlier. Hopefully people understand, and I think a lot of people have."