KFC Will Pay Someone $11,000 to Name Their Baby After Colonel Sanders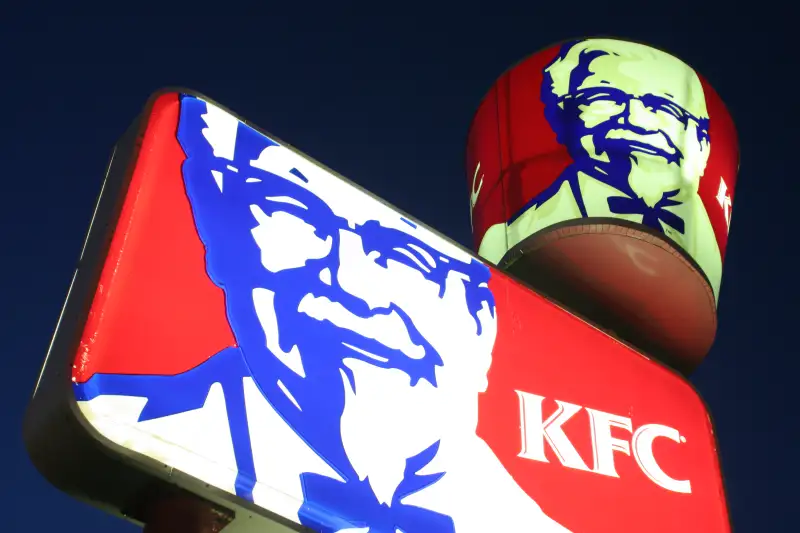 Jeff Greenberg—UIG via Getty Images
You don't hear the old-fashioned name "Harland" much any more. But KFC wants to change that.
The fried chicken fast food chain just launched a bizarre contest, and anyone who is having a baby soon — and who is willing to name their child after KFC founder Harland Sanders — could win $11,000.
(Yes, the KFC founder's given name is Harland — not Colonel. Not that he got his title from the military; rather, the governor of Kentucky gave it to the fried chicken entrepreneur as an honorary designation.)
According to the terms of KFC's contest, participants are eligible to win if they have a baby born in the U.S. on September 9 — the day that the original Harland Sanders was born — and give the child the legal name Harland. If you and your family check those boxes, submit the information to the "Baby Harland" page no later than October 9.
A winner will be picked from the submissions shortly thereafter; the winner will be the child who is born earliest on that date.
Why $11,000? The figure is supposed to honor the 11 herbs and spices that go into KFC's fried chicken recipe.
The company says the $11,000 prize is intended to help pay for little baby Harland's college bills, two decades or so down the road. Just note that $11,000 wouldn't come close to covering the average cost of one year at college now, let alone in the years ahead — and that only one person who enters KFC's contest will actually win the money. Given that, it's certainly worth thinking twice before naming your child Harland.
So perhaps it's best to go with another name for your child. How about Colonel? Or maybe even Sanders? Either of those would be pretty cool.