Here's How Much Money Kylie Jenner Made Before She Turned 20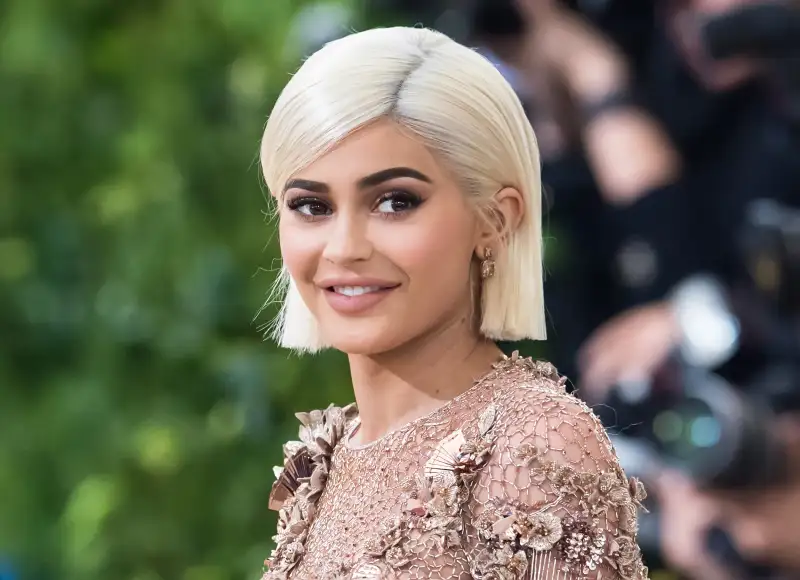 Gilbert Carrasquillo—GC Images
It was just under two years ago when Kylie Jenner first sold her massively popular lip kits that soon spawned a cosmetics empire.
The youngest of the Kardashian-Jenner clan, she launched Kylie Cosmetics, which includes her signature lip kits, eye shadow palettes, eyeliner and other products, in 2016. In the 18 months since, the fast-selling cosmetics line has made a whopping $420 million in retail sales, Jenner's mother and the company's chief financial officer Kris Jenner told Women's Wear Daily.
And the sales aren't showing any signs of dying down anytime soon. The cosmetics line is expecting to see a 25% increase in sales this year, earning $386 million in 2017. That puts Jenner's company on track to be worth more than $1 billion by 2022, according to WWD.
The rapid revenue growth is surpassing established longtime industry companies including L'Oréal's Lancôme cosmetics line, which took 80 years to reach $1 billion in sales, according to the magazine.
Jenner's products are available online only, but she told WWD she hopes to sell it at a brick-and-mortar shop one day.
"I think it's time people walk into a store and see Kylie Cosmetics," she said. "I do want that, but we haven't figured out exactly how we're going to do that and what approach we're going to take."
Jenner's success has inspired others in her family to follow her footsteps. Her enterprising older sister Kim Kardashian launched her own contour kits this summer — capitalizing on one of her go-to makeup routines. Like Jenner's fast-selling lip kits, Kardashian's first products sold out in under three hours.
Jenner, who just turned 20 Thursday, is currently the youngest celebrity on Forbes' rankings of the 100 highest paid celebrities in the world. And she is about three and a half years the junior than the next youngest on the list, Justin Bieber. According to Forbes, Jenner earned $41 million in just the last year.
Outside of her cosmetics brand, Jenner has several endorsement deals, including one with Puma, and regularly appears on her family's reality show Keeping Up with the Kardashians. The first season of her spin-off E! series, Life of Kylie, debuted this summer.
She also shares a clothing line with her high-fashion model sister Kendall Jenner. The brand, Kendall+Kylie, recently came under fire for selling "vintage" T-shirts with the logos of bands on them. The duo then pulled the shirts from retail.
And aside from her makeup empire and side projects, Jenner is also dabbling in philanthropy — celebrating her 20th birthday by donating a portion of the proceeds from her cosmetic line to Teen Cancer America, a charity that works with hospitals to create youth-focused centers for teens and children undergoing treatment.