These Are People's Favorite Fast Food Joints for Satisfying Late-Night Munchies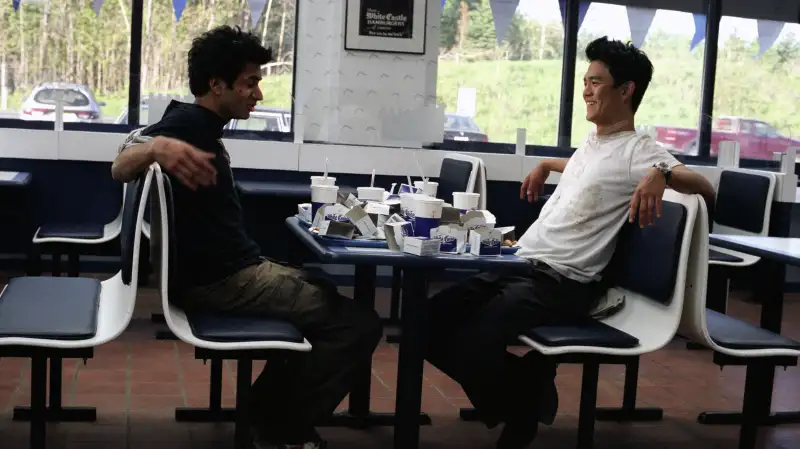 courtesy of moviestillsdb.com
Some fast food establishments, it seems, are much better suited to late-night munchie runs than others.
Using data from Foursquare, QSR Magazine reports that White Castle, celebrated as the destination for late-night visits by stoners in the "Harold & Kumar" movies, has the highest percentage of customers coming in for greasy snacks sometime after normal dinner hours and before breakfast.
Overall, an estimated 21.5% of White Castle customer traffic visits occur between 10 p.m. and 4 a.m. That's roughly double the percentage of McDonald's (11.1%) and Wendy's (10.5%), and triple that of Burger King (7.7%) and KFC (6.5%).
Coming in second and third place in terms of doing the largest share of their business in the late-night witching hours are, unsurprisingly, two other fast food players that actively market to the late-night crowd. Jack in the Box, which introduced Munchie Meals a few years ago and recently launched "Brunchfast" items that seem perfect for the late-night hours, ranks #2, with 17% of all visits coming between 10 p.m. and 4 p.m. Taco Bell, of "Fourthmeal" fame (infamy?), is next in the rankings, with just under 15% of customers hitting the drive-thru or easing up to the counter during the late-night hours.
Read Next: These Fast Food Chains Have the Fastest, Most Accurate & Most Polite Drive-Thrus
Considering that people tend to not make their best decisions during the hours of 10 p.m. to 4 a.m. (see: late-night drunk online shopping), we're not so sure the rankings above are anything that White Castle, Jack in the Box, or Taco Bell should brag about.