Leslie Moonves, Hollywood's Highest-Paid Executive, Just Resigned From CBS After Being Accused of Sexual Misconduct. Here's What We Know About His Money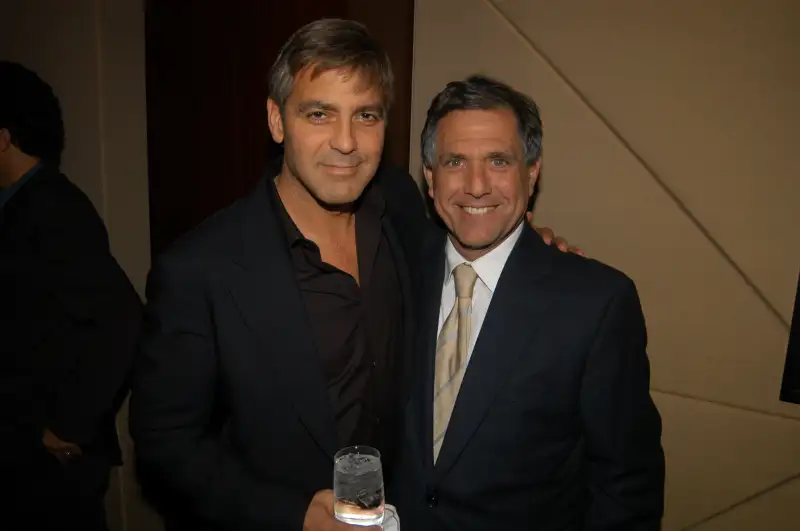 Scott Rudd—Patrick McMullan via Getty Images
For decades, Leslie Moonves reigned as one of the richest and most powerful men in entertainment—overseeing hit shows from "Friends" to "Survivor," and presiding over the rise of CBS as the country's most-watched TV network.
Now, one month after Moonves was accused of sexual misconduct in an investigation by Ronan Farrow published by The New Yorker, Moonves has been removed as the head of CBS. Moonves resigned over the weekend, hours after The New Yorker published a new report in which six additional women accused the powerful executive of sexual misconduct.
CBS announced the launch of an investigation after the first of the allegations were made. According to the terms of his contract, Moonves was eligible to receive was much as $180 million if fired without cause. Recently, the network and Moonves had been negotiating an exit package that could pay him roughly $100 million.
Yet no deal has been finalized. "A financial exit package for Moonves will be withheld pending the results of an ongoing investigation into the allegations against him," CBS News reported over the weekend.
The network also stated that $20 million would be donated immediately to organizations supporting the #MeToo movement and women's equality in the workplace. The money will be deducted from Moonves's severance package, once a settlement is reached.
In first The New Yorker story, six women say that Moonves sexually harassed them in work situations at some point between the 1980s and the '00s, including four who accuse him of "forcible touching or kissing during business meetings." They all believe that their careers were damaged when they rejected Moonves's advances.
Many other current and former CBS employees told Farrow that CBS and Moonves have done little over the years to stop sexual harassment in the workplace. They said that some men at CBS were promoted even though they'd been accused of sexual misconduct.
Moonves denied the most serious of accusations, while acknowledging some mistakes in the past. In a statement provided to The New Yorker, Moonves said: "Throughout my time at CBS, we have promoted a culture of respect and opportunity for all employees, and have consistently found success elevating women to top executive positions across our company. I recognize that there were times decades ago when I may have made some women uncomfortable by making advances. Those were mistakes, and I regret them immensely."
Moonves is the latest in the long list of powerful men in Hollywood alleged to have engaged in inappropriate behavior at work, including Harvey Weinstein, Bill O'Reilly, and Matt Lauer.
CBS's stock price dropped sharply after the allegations published in The New Yorker spread, and shares wound up down 6% that first day in August.
Until now, Moonves has had remarkable staying power in the unpredictable field of entertainment—racking up a fortune and developing a luxurious lifestyle that includes multiple homes in California, a Park Avenue manse in Manhattan, and yearly paydays of over $50 million for much of the last decade. Forbes recently ranked Les Moonves as the 15th richest powerbroker in Hollywood, with an estimated net worth of $700 million.
Here's what else we know about Leslie Moonves's money.
Hollywood's Highest-Paid Executive — and the Most Overpaid?
Invision/AP—REX/Shutterstock
When Bill Clinton was president, Moonves was considered as ambassador to Spain. But the discussions were cut off and a formal offer to Moonves was never made. "You have to be very rich to be an ambassador. I wasn't rich then," Moonves said years later.
Moonves's fortunes have changed drastically since then. The Wrap recently named Moonves Hollywood's highest-paid executive, based on the estimated $69.3 million he earned in 2017. That's down just slightly compared to 2016, when Moonves earned $69.6 million, according to The Wrap's analysis. (The compensation estimates are tallied based on a mix of cash, stock, bonuses, and such.)
Moonves was in a league of his own in terms of Hollywood executives last year. Jeff Bewkes, the CEO of Time Warner, came in second on The Wrap's list with 2017 earnings of $49 million — $20 million less than Moonves.
In fact, Moonves has earned more than $50 million per year since 2010. Here are Moonves's annual earnings for the past decade, according to The Wrap:
2008: $21.2 million
2009: $43.2 million
2010: $57.7 million
2011: $69.9 million
2012: $62.2 million
2013: $66.9 million
2014: $57.2 million
2015: $56.8 million
2016: $69.6 million
2017: $69.3 million
Over the past 10 years, Moonves's gross total compensation comes to over $570 million.
Some research indicates that Moonves might not be truly worth the money. A 2017 Harvard Law School Forum report gave Moonves the dubious honor of holding the top spot on its "100 Most Overpaid CEOs" ranking. To be named to the list, CEOs must simultaneously enjoy enormous compensation packages and under-deliver for company shareholders.
Moonves has also been shown to spend freely on the company dime. In 2014, according to an analysis by The Financial Times, Moonves spent more than $700,000 using corporate jets for private purposes—fourth-highest among all S&P 500 CEOs.
Leslie Moonves's Rise to Fame and Fortune
Moonves amassed his fortune overseeing a string of successful TV shows that stretch back decades. Way back in 1991, Entertainment Weekly named Moonves among the top 50 most powerful people in entertainment for his role as president of Lorimar TV, which produced shows like "Family Matters" and "Full House."
By 1993, Moonves was president of Warner Bros. Television, and his team developed some of the era's biggest hit TV shows, including "Friends" and "ER." Moonves was named president of CBS Entertainment in 1995, a time CBS had a reputation as the "geezer network" because of the older audience it attracted from shows like "Murder, She Wrote." Under Moonves, however, CBS became the top network in the ratings, thanks to a steady string of hit shows, beginning with hits like "Survivor" and the "CSI" franchises, as well as successful comedies like "Everybody Loves Raymond" and "The Big Bang Theory."
Moonves was promoted to CEO of CBS Television in 1998, and after CBS was purchased by Viacom, served as co-president and co-COO of the parent company. Viacom and CBS were split apart in 2006, and Moonves's job title is now chairman and CEO of CBS. Last year, CBS agreed to extend Moonves's contract through June 2021, in a deal that extends his relatively small base salary — $3.5 million — as well as ample opportunities for much higher compensation via bonuses and stock.
The Fabulous Life of Les Moonves and Wife Julie Chen
Dimitrios Kambouris—Getty Images
In 2004, Moonves's divorce from his first wife, Nancy Wiesenfeld, was finalized. The couple had reportedly been living mostly separate lives, and the divorce was not a surprise. Wiesenfeld said she sent her husband a note around this time to congratulate him on being promoted to co-president of Viacom. She had a personal reason to hope that her ex-husband was very successful. "I have stock in the company," she said to the (New York) Daily News at the time.
Roughly two weeks after Moonves's divorce was official, he married Julie Chen, who was a host on at least two CBS programs at the time: "Big Brother" and "The Early Show." Since then, Chen has gone on to also serve as host and moderator of the CBS daytime talk show, "The Talk."
Moonves and Chen have become fixtures in the ritzy societies of New York and Los Angeles. And they've piled up multiple luxurious homes and apartments in both cities along the way.
As an executive at Warner Bros., Moonves regularly stayed in a suite on the 18th floor of the Regency Hotel in Manhattan. Even after purchasing an apartment nearby around 2004, the superstitious Moonves still had breakfast at the Regency nearly every morning he was in New York City, the New York Times reported. Moonves reportedly paid $5.7 million for the 3,500-square-foot, two-bedroom apartment, located on Park Avenue in midtown Manhattan.
As you might expect, Moonves's and Chen's main home is a mansion in Beverly Hills, California. Variety reported that it boasts 10,000+ square feet of living space and was purchased for $14 million in 2006. Among the home's amenities is a painting of Moonves and Chen by an artist friend, Margaret Rose Perenchio, and a $500,000 private screening room paid for by CBS.
In 2014, Moonves and Chen purchased a 5,794-square-foot beachfront home in Malibu with a pool for $28.8 million. The property used to be owned by Paul Allen, the billionaire co-founder of Microsoft and owner of both the Seattle Seahawks and Portland Trailblazers sports franchises.
Shortly after closing the deal, Moonves and Chen put their "starter home" in Malibu on the market. The 3,000-square-foot home on La Costa beach, which they'd purchased in 2008 for $10 million, was initially listed in 2014 for just under $13 million. It sold for $11.125 million.
Last year, Moonves took the awkward step of cutting Chen's pay as host of a celebrity version of "Big Brother." The plan was to run the reality show on a shortened schedule, and Moonves wanted to trim the star's salary accordingly. "He comes home for dinner and says in a very Godfather, mafioso-style, 'Jules, you tell your lawyer this is not a negotiation. This is what the deal is and you're going to accept it,'" Chen explained to The Hollywood Reporter.
"You shouldn't be expected to be paid as if it's a full series," Moonves reportedly said to his wife. "Everyone's taking a haircut."