Rick and Morty Fans: Making McDonald's Szechuan Sauce Is Easier Than You Think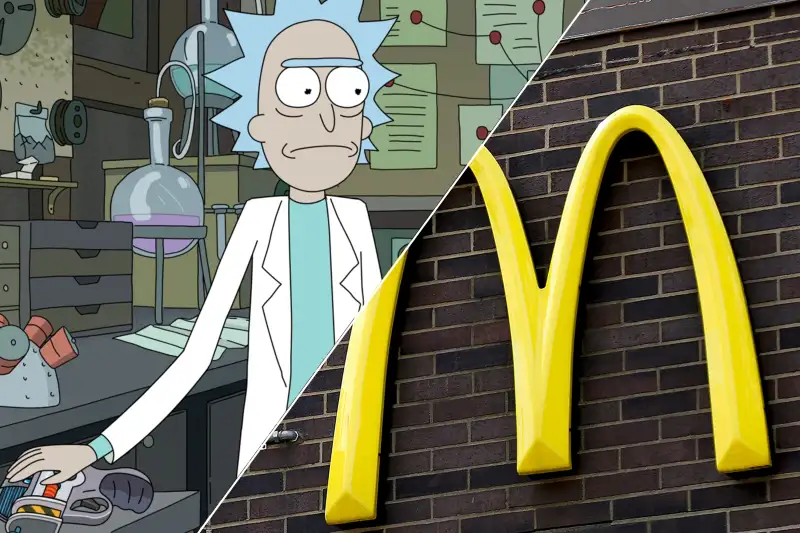 While Rick and Morty creator Justin Roiland got lucky when McDonald's sent him a jug of its famed Szechuan sauce, the rest of us will have to wait until the fast-food giant revives the limited-edition condiment back to try it again — or attempt to make it at home ourselves.
McDonald's briefly released its Szechuan sauce in 1998 to promote Disney's Mulan. The sauce remained largely forgotten about until it started appearing frequently on Adult Swim's Rick and Morty, a series that follows a mad scientist and his teen grandson as they hop around space and time. Both Roiland and Rick, the cartoon scientist in the show, are fans of the short-lived condiment.
The sauce is also apparently popular among the general public — a petition to get McDonald's to bring back the Szechuan sauce currently has more than 38,000 signatures.
A McDonald's chef sent a note to Roiland earlier this year along with a 64-ounce bottle of the sauce promising "a few lucky fans will also get to experience the glory," but did not detail when it may become available.
But some fans won't need to wait at all to taste the salty sauce again because it's relatively simple to make at home.
There are a few ways to tackle a homemade version of McDonald's Szechuan sauce.
According to Andrew Rea, who hosts a YouTube series called Binging with Babish that aims to recreate dishes from pop culture, the best recipe for the sauce includes half a dozen ingredients and was created by Reddit user Xeropoint. Basically, you simmer garlic, balsamic vinegar, soy sauce, plum sake, Sriracha, ginger and brown sugar for about five minutes while stirring constantly.
While Rea also made a more authentic Szechuan sauce using red dried Chinese chilis and peppercorns, he says in the video that the Reddit recipe is the best-tasting version.
And if chopping, simmering and waiting isn't really your style, go for Rea's third option: mix a packet of McDonald's sweet and sour sauce with McDonald's barbecue sauce for a close approximation of the fast-food restaurant's Szechuan sauce.