National Park Fees Are Going Up Soon. See How Much Your Favorite Park Will Cost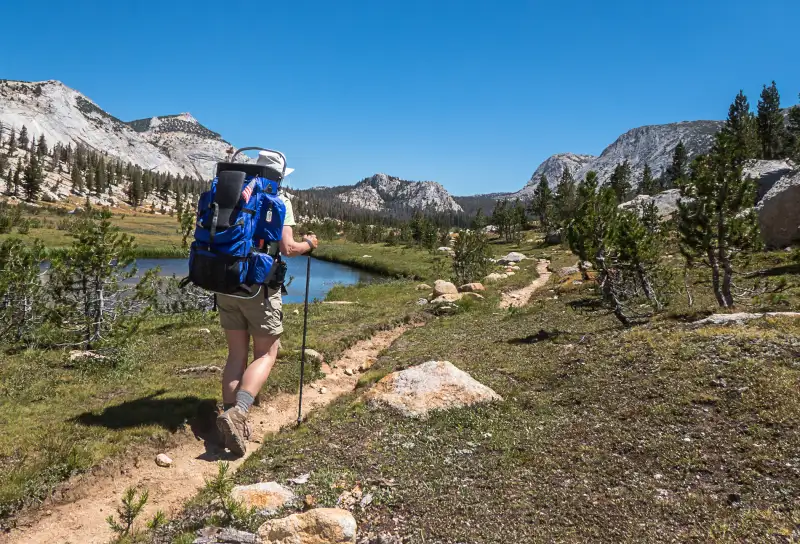 Alice Cahill—Getty Images/Flickr
Frequent National Park visitors, fret not. The National Park Service reeled in a heavily criticized plan to increase entrance fees for the most popular parks in the country.
On Thursday, the federal agency announced more moderate price increases — park visitors will pay around $3, $5 or $10 more to enter national parks that already charge an entrance fee.
The new fees will be implemented by June 1 for some parks, and by 2019 or 2020 for others. The changes impact a total of 117 national parks — which includes popular places like Yosemite, Yellowstone, the Grand Canyon, Acadia and Zion parks. The new cost structure will increase the prices for per-vehicle, per-person, per-motorcycle and annual park passes.
The Department of Interior pitched the price increases to help fund deferred maintenance and infrastructure costs at hundreds of federal parks and monuments — a result of an increased number of visitors in recent years that have worn down vital infrastructure, the department said.. The government currently has $11.6 billion in backlogged maintenance costs to tackle.
"An investment in our parks is an investment in America," said Interior Secretary Ryan Zinke in a statement Thursday. "Every dollar spent to rebuild our parks will help bolster the gateway communities that rely on park visitation for economic vitality."
Last fall, the department initially planned on increasing costs for entry per vehicle from around $30 to $70 at the most popular parks and during the busiest times of the year. The proposal was met with severe backlash from visitors, who said the heftier fees would make national parks far less accessible. More than 100,000 people submitted comments on the controversial proposal, and the National Park Service said the newly announced fee chances come as a result of pubic input. In his statement Thursday, Zinke thanked those provided feedback: "Your input has helped us develop a balanced plan."
In 2017, the agency made a more dramatic price increase when it raised the National Park Service's Lifetime Senior Pass from $10 to $80. The change resulted in an onslaught of requests for senior passes ahead of the implementation of the new price structure. Those passes, which allow a lifetime of entry to more than 2,000 sites and parks around the country for individuals who are 62 or older, won't be impacted by the new price increases for the national parks.
Here are the slated price increases per vehicle for each of the most popular national parks. They will all be implemented by June 1, 2018.
Acadia National Park: $25 to $30
Arches National Park: $25 to $30
Bryce Canyon National Park: $30 to $35
Glacier National Park: $30 to $35
Grand Canyon National Park: $30 to $35
Grand Teton National Park: $30 to $35
Joshua Tree National Park: $25 to $30
Mount Rainier National Park: $25 to $30
Olympic National Park: $25 to $30
Rocky Mountain National Park: $30 to $35
Shenandoah National Park: $25 to $30
Yellowstone National Park: $30 to $35
Yosemite National Park: $30 to $35
Zion National Park: $30 to $35
You can find more information on when and where there will be price increases at the National Park Service's website.