Netflix Cracked Down on Password Sharing. Are Hulu, Prime Video and Other Streaming Services Next?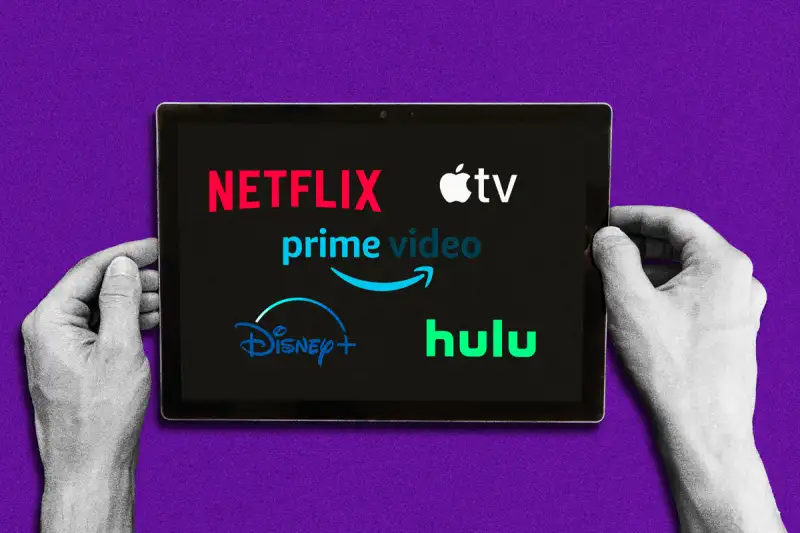 Sharing isn't caring anymore — it's stealing, at least according to Netflix, whose recent crackdown on account sharing in the United States has many wondering whether other streaming services will adopt the same policy.
Just before Memorial Day, Netflix officially pressed the "off" button for the estimated 100 million-plus people enjoying its programming without paying. Only people within the same household are allowed to share accounts for free now. Subscribers will have to pay extra to add anyone who isn't on a registered device and connected to same internet network.
Sharing account passwords has been commonplace since the rise of streaming entertainment. Even Netflix itself encouraged the practice before reversing course, a move it blamed on increased market competition and paying-subscriber losses. Sarah Henschel, principal analyst of media and entertainment for consultancy firm Omdia, tells Money that while cracking down on password sharing will probably decrease Netflix's active users, it may be a necessary trade-off to grow profits.
The future of password sharing
But does that mean other popular streaming services will abandon preschool wisdoms and launch their own anti-sharing campaigns?
Probably not in the short term, Henschel says. Netflix is in a unique position as the first major streaming service to hit the market. Its user base is huge and mature. Other streaming services could try to implement their own anti-sharing measures over the next several years, but they need to grow for the strategy to make sense.
Instead, Henschel says she expects Netflix's competitors to focus on expanding and retaining their user bases with low pricing, bundles and hybrid advertising tiers that allow viewers to lower their subscription cost by opting for commercial breaks. As more users engage in "churn and return" — a pattern of users subscribing to streaming services to binge certain shows and movies, canceling the service, and then returning when more content is released — streaming providers will need to sweeten the pot to keep paying subscribers in the seats.
"Hopefully they will not need to jump to [restrictive] password-sharing policies quite as quickly," Henschel adds. "After all, it took Netflix almost 15 years after entering the streaming market to start this strategy."
No other streaming service has denounced account sharing in such clear terms — but for the most part, password sharing outside the household is discouraged. There are different subscription tiers and streaming limitations for each service, many of them centered around how many users can be watching at the same time.
Here are the current U.S. account sharing policies for the most popular streaming services.
Amazon Prime Video
Out of all the big streaming services, Amazon Prime Video seems the most sharing-friendly (in fact, the streamer's United Kingdom arm took a swing at Netflix on Twitter recently in response to Netflix's anti-sharing rollout). Amazon Prime members can add up to six people to their account at no added cost through Amazon Household, which allows you to share Prime benefits and digital content. Up to three devices can stream at the same time.
Hulu and Disney+
The Walt Disney Company took majority ownership of Hulu in 2019 and plans to fully merge it with Disney+ later this year. Hulu's user terms of service say subscribers and anyone allowed to access their account are responsible for maintaining the confidentiality and security of their account information. You can add five profiles in addition to the primary account holder, but only two devices can stream Hulu at the same time. Disney+ allows up to four concurrent streams, seven profiles and unlimited downloads on up to 10 devices for Premium members.
Max
Warner Bros.-owned HBO Max and Discovery+ are now a combined service called Max, which explicitly advises subscribers in its terms of service not to share account information outside their households. Members of one household can stream Max on up to three devices simultaneously on the standard plan.
Paramount+
Paramount Global's streaming service allows up to six profiles and "three simultaneous streams at any time regardless of the number of devices" you're allowed to access. However, Paramount stipulates that it may change the maximum number of concurrent streams whenever it wants.
Peacock
NBCUniversal's streamer, Peacock, allows up to three simultaneous streams and six profiles on a single account, but the company also discourages account sharing outside the household, saying "you may not transfer your account or passwords to any other party."
AppleTV+
AppleTV+ allows users to add people to their account through Apple Family Sharing, which allows up to six profiles. You can access your subscription on any device that's signed into the Apple TV app and stream from a channel on up to three devices at the same time (although some channels might allow more than three concurrent streams). You can also download content from all channels you're subscribed to in the Apple TV app.
More from Money:
The 3 Best Money Moves to Make This June
Why It's Risky to Keep a Big Balance in Venmo, Cash App or PayPal
Despite Reforms, Overdraft Fees Are Still Plaguing Low-Income Americans