Is the New COVID Vaccine Free? What to Know if You Do (or Don't) Have Insurance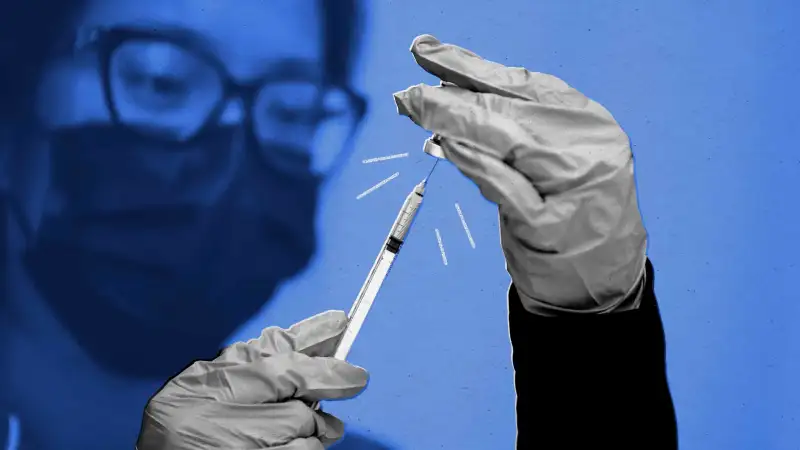 Millions of Americans will likely soon become eligible for another round of coronavirus vaccines with an updated formula intended to protect against recent variants of the disease. But it could be slightly more difficult to get the latest COVID-19 booster for free this time around.
Officials from the U.S. Food and Drug Administration (FDA) and Centers for Disease Control and Prevention are advancing new COVID-19 vaccines from Moderna and Pfizer-BioNTech this week, and the shots could be available to the public within days. The CDC director still needs to approve the new vaccine, but an advisory panel to the agency recommended the new shots for all adults and some children on Tuesday.
The FDA and CDC announcements have given rise to concerns about cost. The government let the federal COVID-19 public health emergency declaration expire in May, shifting vaccine distribution to the commercial market.
Moderna has said it intends to price its booster at $130 per dose, while Pfizer has suggested a cost of $110 or more. Fortunately, it appears that most Americans will be able to get these vaccines for free, potentially even without health insurance.
How to get the new COVID booster for free
If you have health insurance, you won't incur any out-of-pocket costs when getting the vaccine from an in-network provider like a doctor's office or a pharmacy, according to federal officials.
That's because even though the federal public health emergency ended in May, recommended COVID-19 vaccines are still considered a preventive health service that must be covered by private insurance providers without cost-sharing, according to the CDC. Pfizer confirmed as much in a Monday news release, saying that "the vaccine remains at no out-of-pocket cost to most Americans."
Similarly, people with Medicare and Medicaid will be able to get the vaccine for free through in-network providers.
That said, "if you go out of network, you might have some cost, just like with any other service," as Jennifer Kates, senior vice president and director of global health at the Kaiser Family Foundation, told NBC News.
The CDC also plans to make free vaccines available to people without health insurance at certain pharmacies, health centers and local providers through its "Bridge Access Program," which was announced as the health emergency was expiring in the spring. CVS and Walgreens are set to offer the newest COVID-19 booster soon, according to the New York Times, which reported that both companies said there would be no cost to get vaccinated for all who are eligible under the forthcoming CDC guidance.
Health officials say COVID-19 hospitalizations have been on the rise in the U.S. this summer, although they are still very low compared to most months since the virus emerged.
The updated vaccines arrive as newer subvariants of the omicron coronavirus strain are circulating, according to Nebraska Medicine. The new vaccines were designed to target a variant known as XBB.1.5, which remains one of the more prevalent variants, according to the CDC. Pfizer and Moderna also say their new vaccines are effective against the EG.5 or "Iris" variant, which is currently the most common one.
For more information, visit vaccines.gov.
More from Money:
Health Insurance Premiums Are Set to Surge in 2024
Having a Good Credit Score Is Especially Important Right Now — Here's Why
How Long-Term Care Insurance Can Protect Your Inheritance
Rates are subject to change. All information provided here is accurate as of the publish date.