How to Watch Every Oscar-Nominated Film in a Theater for Under $4 Each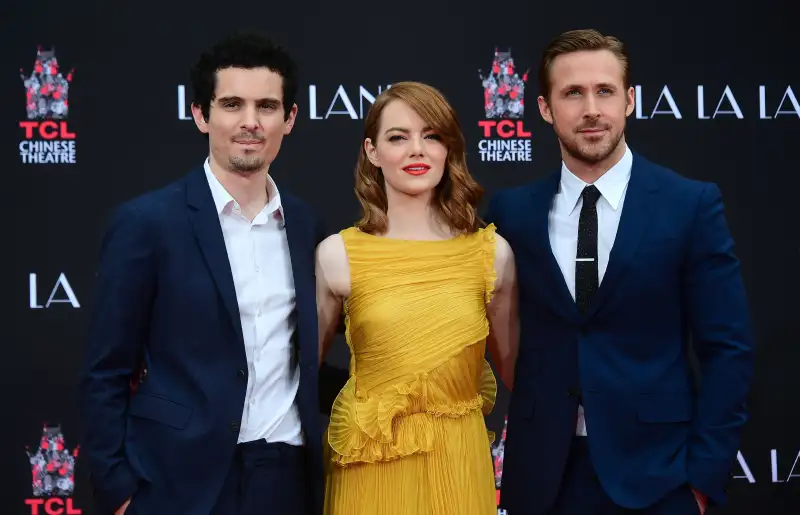 The nominees for the 2017 Oscars have just been announced. Based on how the Golden Globes played out, the Emma Stone-Ryan Gosling musical La La Land was forecast to be a major force at the Oscars—and it didn't disappoint. La La Land led all films with a total of 14 Academy Award nominations, including nods for Best Actor (Gosling), Best Actress (Stone), and Best Director (Damien Chazelle).
La La Land is also up for Best Picture, alongside eight other contenders: Arrival, Fences, Hacksaw Ridge, Hell or High Water, Hidden Figures, Lion, Manchester by the Sea, and Moonlight. We're guessing that you haven't seen all or even the majority of these movies, several of which haven't exactly been blockbusters—Moonlight and Lion have yet to cross the $20 million mark at the box office. But in the coming weeks, it's easy and affordable to watch all of these critically acclaimed Oscars contenders on the big screen thanks to specially discounted movie passes and film festivals at theaters around the country.
Major movie theater companies are selling passes good for admission to showings of every Best Picture nominee, starting at a grand total of $35. With nine Best Picture candidates, that breaks down to a bargain price of just under $4 a pop. Here's where film enthusiasts can buy the specially discounted passes to quickly get up to speed on all the top Academy Award players.
CINEMARK
Cinemark, which owns the Century Theatres, CineArts, Rave, and Tinseltown movie theater houses, is hosting an Oscar Movie Week from February 20 to 26—ending on the Sunday night when the Academy Awards are held. Best Picture nominees will be shown in select theaters around the country that week, and one $35 pass grants admission to showings of every film. Passes can be pre-purchased starting on Friday, January 27.
REGAL CINEMAS
Regal's Best Picture Film Fest offers essentially the same deal as Cinemark: One $35 pass grants admission to select showtimes for each Best Picture nominee. The film festival runs from Friday, February 17, to Sunday, February 26. Passes go on sale starting this Friday, January 27, and a list of participating theaters can be found at the link above.
AMC THEATRES
Like the others, tickets for AMC's Best Picture Showcase go on sale starting this Friday. But AMC's special Oscars screenings take place on only two days—Saturday, February 18, and Saturday, February 25. Movie fans have a choice of watching as many Best Picture nominees as they can at participating theaters on those two days, or in one 24-hour binge session (options vary by location.) AMC has not yet released pricing for its Best Picture Showcase, though the company is offering a $5 discount for customers who purchase tickets to showings on back-to-back Saturdays. We'll know more about exact pricing when tickets go on sale, starting January 27.