Roku's New 4k Streaming Device Will Find the Remote Control for You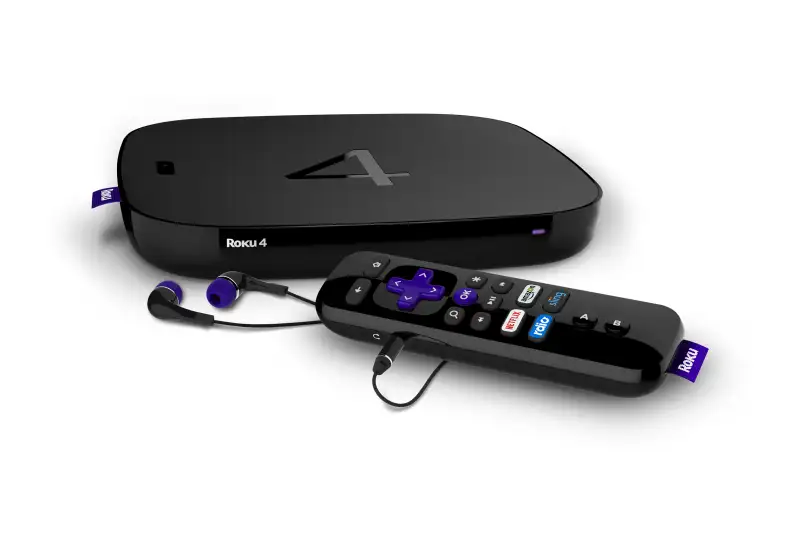 On the heels of the announcement for the new Apple TV, complete with Siri and games, Roku has answered with a new box of its own. And while the new Roku 4 doesn't have everybody's (least?) favorite personal assistant ("No, Siri, I said Song. Song! SONG), it does have the most important feature that all other streaming boxes have been without: a remote control locator.
The matchbook-sized remotes of streaming devices have become quite a problem for consumers over the past few years. The tiny remote controls are prone to disappear in the Marianas Trench that is the space between the couch cushions, in the pocket of a pair of pants, and almost anywhere at all. Until now, neither Roku, Apple, or Amazon had done anything about it, making countless consumers use their phones as remotes until a $20 replacement arrived in the mail. With the Roku 4, however, the frustration of looking for the remote is gone. Simply press a button on the streaming device and it'll let you know where the remote is.
Besides idiot-proofing the remote, the new Roku 4 streams 4k video, has a slightly flatter shape, and a new interface with voice recognition so you don't have to go through the agony of typing with a non-qwerty keyboard using arrows. It ships on October 21 for $129.