There's a New Low-Cost Way to Fly to Mexico's Beaches This Winter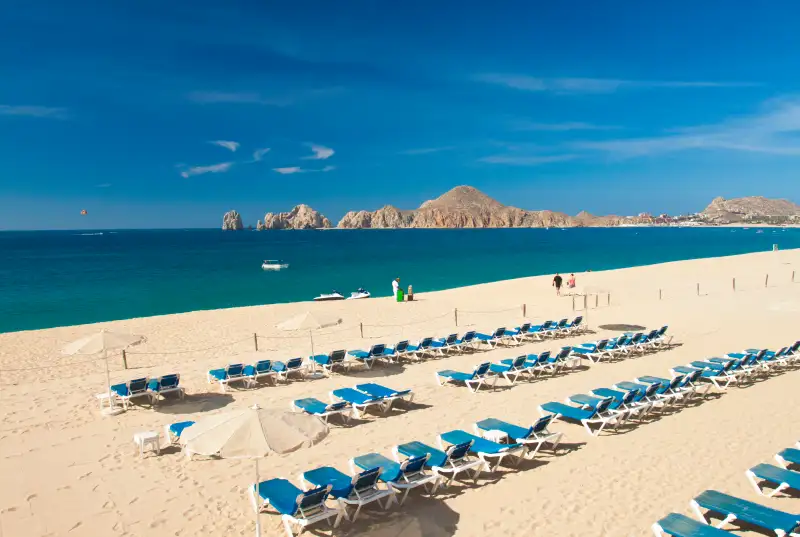 Christopher Kimmel—Getty Images
This week, Southwest Airlines announced new flights from Los Angeles to a trio of popular Mexican beach destinations, with airfare starting at only $129 one way.
Starting on December 4, the airline will launch twice-daily flights from LAX to Cancun and Los Cabos, and once-a-day flights to Puerto Vallarta. In all cases, airfare is available at special introductory rates of $129 each way. (There is limited availability on each flight, as well as blackout dates on some peak travel days.) For the sake of comparison, a recent check of fares from Los Angeles to Cancun during the second week of December showed that American Airlines and Delta were charging just under $250 for a midweek flight on the same route.
For more than four decades, Southwest Airlines focused strictly on domestic airfare (i.e., flights within the U.S. only). That changed during the summer of 2014, however, when it expanded outside U.S. borders with its first few flights to the Caribbean.
The airline has continued to expand both within and outside the U.S. since then, with flights to about a dozen international destinations in the Caribbean, central America, and Mexico. The newest series of routes are viewed as significant as Southwest can now boast departures to Mexico from Los Angeles's largest airport. Southwest will also be introducing flights from northern California (Oakland) to Los Cabos and Puerto Vallarta starting in early 2017.
Read Next: 7 Trips That Are Better (and Cheaper) In the Fall
Traditionally, travelers could expect the so-called "Southwest Airlines Effect" to cause an across-the-board decline in airfare whenever the airline launched new routes. Now that Southwest has grown beyond its upstart, low-fare roots, the effect isn't quite as impactful as it once was. But more competition is always good for airline passengers, and at least during the introductory sale period Southwest's prices from LAX to Mexico are true bargains.
To get the special promotional sale prices, travelers must book by August 21, with the cheapest flights to Mexico valid for departures Sunday to Wednesday.