You Can Buy a Replica of Finn's Bloody Stormtrooper Helmet From Star Wars for $1750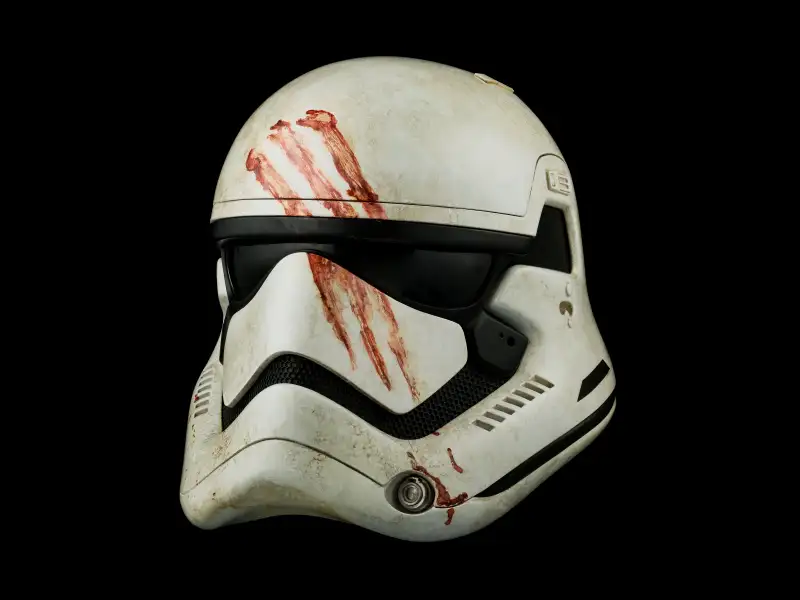 Courtesy Disney/LucasFilm Ltd
If you're a Star Wars fan who's dreamed of wielding Kylo Ren's lightsaber or wearing Finn's bloody Stormtrooper helmet, you're in luck.
That's because Disney and Lucasfilm have launched a collection of spot-on replica props from The Force Awakens. Memorabilia available from the galaxy far, far away include Kylo Ren's helmet, Chewbacca's bowcaster and Rey's lightsaber. Some replicas, including the Stormtrooper helmet, are in limited editions of 500 each.
Star Wars fans should be prepared to break out their checkbooks. The cheapest prop replica, Rey's staff, retails for $1,250, while the most expensive, Darth Vader's melted helmet, will run you $3,500.
To create the items, prop manufacturers at Propshop in Pinewood Studios in Hollywood, Calif. used digital data collected during filming of the blockbuster film. They then created identical props with 3D printing technology.
The Force Awakens, the seventh installment in the Star Wars series, smashed box office records when it was released in December 2015. It's now the highest-grossing domestic film of all time, with profits of more than $936 million.
The prop replicas aren't the only way to spend money on your Star Wars fandom. For instance, Princess Leia's slave costume was recently auctioned off for $96,000 and Harrison Ford's Han Solo jacket for $191,000.
You can purchase the Force Awakens props here.