This Former Skid Row Heroin Addict Now Makes Millions Selling Juice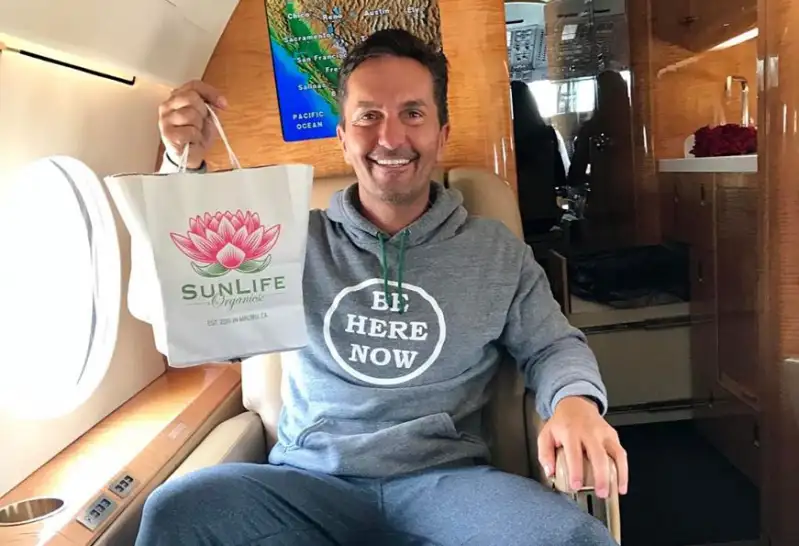 Courtesy of Khalil Rafati
Two decades ago, Khalil Rafati was sleeping on the streets of Los Angeles, strung out on heroin and cocaine.
Today, according to a new BBC profile, his company, Sunlife Organics, makes $6 million annually between its six stores and online website, and Rafati himself is a millionaire.
"I don't consider myself super intelligent," Rafati told the network. "But I have a hunger for life, and put all of myself into something when I decide to do it."
Rafati says the turning point came after his ninth overdose, after which he finally checked himself into rehab.
"I was arrested more times than I can remember," Rafati said. "I was completely messed up... I was always in so much pain that I couldn't sleep."
The stint was successful: He was able to start holding jobs again, and eventually opened up his own rehab center, where clients would stay for $10,000 per month. There, Rafati began concocting juices to help with detox. Their reputation soon began to spread, and Rafati opened his first juice outlet in 2011.
Sales topped $1 million that first year. Sunlife, which sells a popular clothing line in addition to food and juices, now employs approximately 200 people.
Read the full profile on BBC.com.
And if you want to read even more about Rafati's life, check out his autobiography, I Forgot to Die, published in 2015.
We've included affiliate links into this article. Click here to learn what those are.