The Best Plug-in Hybrid Cars of 2023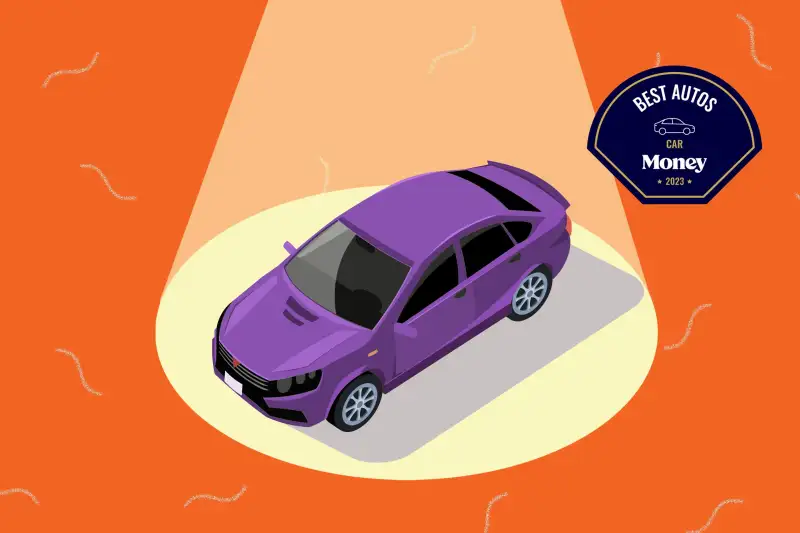 Plug-in hybrid vehicles, known as PHEVs, let car shoppers go electric without giving up the range and reliability of a gas-only vehicle. Their powertrains combine an electric motor with a traditional gas engine. A PHEV travels a certain number of miles on electrical power alone, before switching over to its gas engine when the battery has run down.
The battery range of plug-ins is much shorter than that of EVs (like electric cars and electric SUVs) but that may not be a major problem for drivers. A couple of the PHEV cars on this list have an electric range of at least 40 miles, which is the length of the average U.S. commute. That means most PHEV owners can travel to work (or run the day's errands) on a single battery charge, and turn to gas power as needed on days when they'll drive further than usual.
We evaluated the best plug-in hybrid cars on the market for the attributes that we think matter most — including value for money, safety, battery range and performance. (The latter includes their fuel efficiency, which we list below as MPGe — which is how far the car would run on the equivalent in electricity of a gallon of gas.)
Below are four top choices, with explanations on how each stands out from the pack. The specs listed below each review are for the trim level we assessed, which was the one we judged offered the best value for the money.
(You can also get plug-in hybrid SUVs. Our picks are here.)
Our Picks for the Best Plug-In Hybrid Cars
Toyota Prius Prime — Best Value
BMW 530e — Best for Features and Technology
BMW 330e — Best for Handling
Volvo S60 Recharge — Best for Safety
Reviews of the Best Plug-In Hybrid Cars
Best Value: Toyota Prius Prime

Pros

Budget-friendly base price
Great fuel efficiency

Cons

Less power than some rivals
A plug-in cousin to the pioneering regular Prius hybrid, the Toyota Prius Prime is an affordable, fuel-efficient and sporty plug-in hybrid that's fun to drive.
The XSE trim is well-equipped with comfort, safety and tech features — and it costs several thousand dollars less than rival PHEVs. (The closest priced competitor on this list is the BMW 330e, which starts at $44,900 — or nearly $10,000 more.) The Prius Prime also returns the highest fuel efficiency ratings of any model on this list.
All models come with Apple CarPlay, Android Auto, a Wi-Fi hotspot and an 8-inch touchscreen, as well as advanced safety features such as a blind spot monitor with rear cross-traffic alert and safe-exit assist. Go with the mid-grade XSE trim for heated seats, a power-adjustable driver's seat and the option to upgrade to a 12.3-inch touch screen.
Toyota's plug-in hybrid powertrain makes a combined 220 horsepower. The Prius Prime accelerates from 0 to 60 mph in 6.6 seconds; while far from sluggish, that number makes the car the least peppy in this group.
Best for Features and Technology: BMW 530e

Pros

Packed with luxury features
Innovative technology

Cons

Pricey, even for a plug-in hybrid
Lowest mileage and range of this group
The BMW 530e plug-in sedan boasts the typical elegance of a BMW. There's fine leather upholstery, sleek aluminum trim, heated seats, massaging seats in the front and power rear sunshade and rear side-window shades.
But this car stands out most for its features and technology. Starting at $57,600, the 530e comes with Apple CarPlay, Android Auto, Wi-Fi hotspot capability and a 12.3-inch touch screen. All models are equipped with a host of safety features including front collision warning and active blind spot detection. If you want more, BMW offers a host of upgrades such as Active Driving Assistant Pro, which uses cameras and radar to assist the driver in an emergency or when a sudden obstacle appears.
This PHEV accelerates from 0 to 60 mpg in 5.7 seconds, thanks to its 2.0-liter twin-turbo inline-four engine that makes a combined 288 horsepower. The performance is similar to the BMW330e plug-in hybrid, which is equipped with the same powertrain.
The 530e's battery performance is less impressive; it runs a shorter distance than any other vehicle in this group on both a charge and the electric equivalent of a gallon of gas.
Best for Handling: BMW 330e

Pros

Sporty ride
Attractive cabin

Cons

Comparatively few standard driver-assistance features
The BMW 330e plug-in hybrid brings a spirited ride to daily driving. The 2.0-liter twin-turbo inline-four engine is paired with an electric motor to produce 288 horsepower. A low center of gravity enhances the car's sportiness.
The 330e is quick, racing from 0 to 60 mph in 5.6 seconds. The BMW 530e is equipped with a similar powertrain and reaches 60 mph in 5.7 seconds. (However, the Volvo S60 Recharge plug-in hybrid is faster, making the trip in 4.3 seconds.)
The BMW 330e has a well-built cabin with Sensatec upholstery, Apple CarPlay, Android Auto and a 12.3-inch touch screen. Premium leather, heated front seats, a heated steering wheel and a head-up display are optional.
While the 330e has many advanced safety features, such as lane departure warning and acoustic pedestrian detection, rival plug-ins offer more.
Best for Safety: Volvo S60 Recharge

Pros

High marks for its headlights
Expansive list of safety features

Cons

Does not support Android Auto
Outstanding equipment and a host of advanced driver assistance features make the Volvo S60 Recharge our top choice for safety. The IIHS named the S60 Recharge a Top Safety Pick+ and awarded the car high marks for its headlights — those of course, being vital to safe nighttime driving.
The S60 Recharge also comes well-equipped with safety equipment, including a blind-spot information system and a cross-traffic alert. The Ultimate trim adds a 360-degree camera and pilot assist, which adapts the vehicle's speed to maintain a safe following distance and makes minor steering adjustments to stay centered in the lane.
The interior looks sleek with leather upholstery, a tailored dashboard with contrasting seams, heated front seats, and a power-cushioned driver's seat. Apple CarPlay and a 9-inch touchscreen are standard.
The S60 Recharge hybrid powertrain produces 455 horsepower and zips from 0 to 60 mph in 4.3 seconds, making it the quickest car on this list.
Jaclyn Trop is an award-winning journalist who road-tests and reviews vehicles and covers automotive news. Her byline has appeared in The New York Times, The New Yorker, Fortune, Consumer Reports and U.S. News & World Report, among other publications.