This is How Anthony Bourdain REALLY Feels About Instagram Travel Photos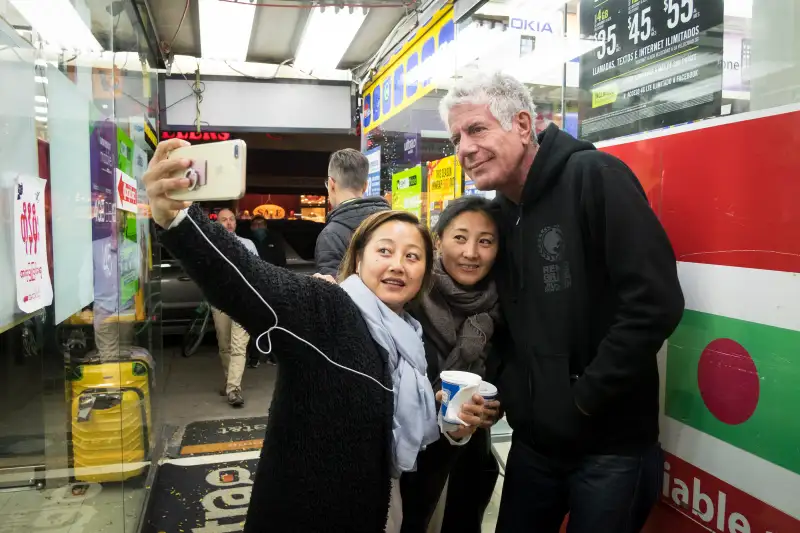 To share or not to share? It's a question we all wrestle with, whether we're on a grand adventure or see a funny looking dog on the street. An enthusiastic user of Instagram, travel TV host Anthony Bourdain says he uses it "as an instrument of aggression."
Wait, what?
"I don't want people to feel good when I take a picture of this amazing meal I'm having," he says. "I want them to feel bad. I'm very much guilty of the, 'Look what I'm eating and you're not. I hope you're eating Cheetos right now.'"
In fact, 61-year-old Bourdain has even graduated to using Instagram Stories, posting shots of whatever city he happens to be in on that day (he travels roughly 250 days out of the year). "I like scoring them, music first and then I try to have some banal imagery and then food porn," he gleefully says. "That's like shooting fish in a barrel."
But he's not doing this a hundred times a trip. Posting an endless stream of vacation photos to various social media sites while you're on vacation is easily one of the most spectacularly passive-aggressive humble brags. But more importantly, the habit may also hurt your chances of really experiencing a place. When you hold a camera up, you're putting a wall between yourself and the experience, Bourdain says.
That's why you might think twice about overusing camera on your next trip. "If you're shooting everything, you'll be looking at your phone half the time rather than Paris. And, my God, it's Paris!"