Traffic Jams Cost Americans $124 Billion in 2013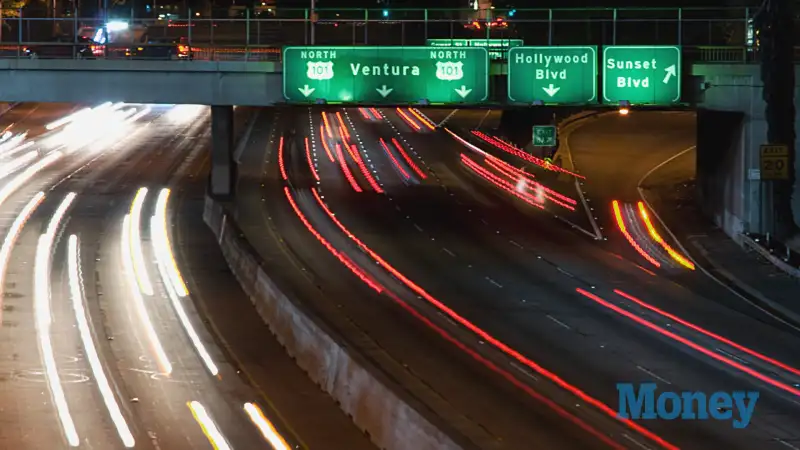 A new study from the London-based Centre for Economics and Business Research aims to put a price on traffic—now, and in the near future. After crunching the numbers and factoring in projected population growth and rising living standards, as well as costs associated with road congestion such as wasted fuel, decreased productivity, and higher prices for goods as a result of higher transportation costs, the researchers estimate that the combined annual price of traffic in the U.S. and Europe will soar to $293 billion by 2030, a rise of nearly 50% from 2013.
For what it's worth, drivers in the U.S. get off easy compared with motorists in Europe. By 2030, the average American household is expected to incur traffic-related costs of $2,301 per year. That's a 33% increase compared with 2013, but it's still much lower than annual congestion costs for drivers in Germany ($2,927), France ($3,163), and the U.K. ($3,217).
At the same time, however, the U.S. has bragging rights for being home to the city where the costs of traffic are highest. No surprise which city has that dubious distinction: It's Los Angeles, which of all the cities in the study has the most autos (4.5 million) and the highest percentage of workers who commute by car (67%), and where the annual costs of road congestion per household are projected to reach $8,555 by 2030, a 49% increase from 2013. (London is a distant #2 in the category, with traffic costs per household forecast to be $6,259 by 2030.)
A separate line of research estimates how much traffic costs not merely individual households, but the nation as a whole. The U.K. is facing the sharpest spike, with a 66% increase by 2030, but even then the total would come to only $33 billion, a pittance compared with the much larger, more car-crazed U.S. In this category, the USA is #1, with the economic impact of road congestion forecast to reach $186 billion for the nation as a whole by 2030, a 50% increase over 2013.
What can we do about any of this information—besides saying, "That sucks," and perhaps moving out of L.A. as soon as possible? Among other things, researchers call for improved public transportation options and more of them, to help ease traffic by getting more drivers off the roads.