Twin Births Are Taking Off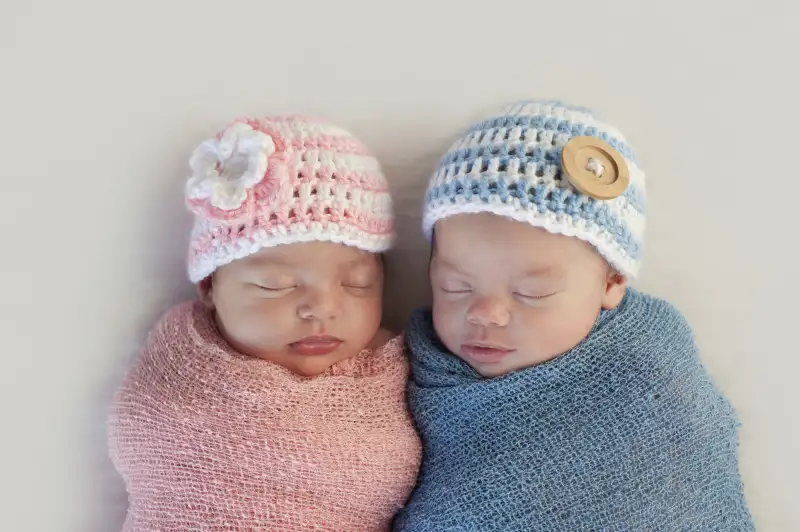 katrinaelena—Getty Images
Mothers today are more likely than in years past to have twin children, meaning higher costs for families blessed with double trouble.
The number of twins born to American moms last year set a new record of 33.9 twins born per every 1,000 births, That's a slight and largely insignificant increase over 20213—33.7 per 1,000—but nonetheless marks a new high in a long term trend toward more twins. The twinning rate in the United States rose 76% from 1980 to 2009.
The increase in twinning owes to the fact that on the whole women are waiting longer to start families. Fraternal twins are more likely in older women (though no such correlation has been observed in the case of identical twins). The age of first-time mothers in the U.S. rose to 26.4, a new high, in 2014.
In all, in 2014 twins were much more likely to be born to white women (78,788) than black women (23,546) or Latinas (22,051), reports The Los Angeles Times.
The increase in twins means higher costs for families, since twins can be a serious cost center for families, and not just because they require twice the clothes, food, etc. According to a study published in 2013 in the American Journal of Obstetrics & Gynecology, pregnancies involving multiple births can be five times more expensive than single birth pregnancies.