Meet the First Black Photographer to Shoot a 'Vogue' Cover, a 23-Year-Old Hand-Picked by Beyoncé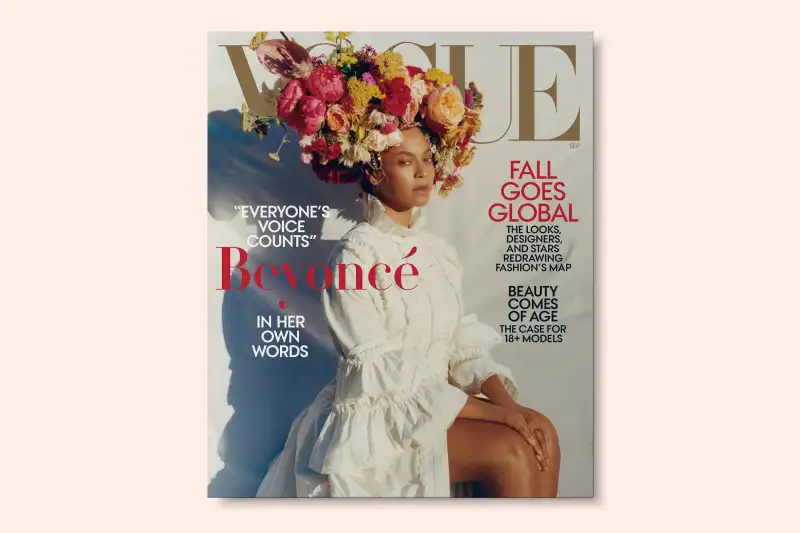 courtesy of @voguemagazine
Vogue just made history — with Beyoncé's help, of course. For the first time in its 126 years on newsstands, the cover was shot by a black photographer, a New York-based artist named Tyler Mitchell.
Oh, and did we mention he's only 23?
Queen Bey chose Mitchell specifically for the gig. The Huffington Post reported last month that Beyoncé was given "unprecedented control" over the September 2018 issue of Vogue, which may or may not be Anna Wintour's final issue before retirement. Wintour usually makes all cover decisions, but this month Beyoncé was in charge.
"Until there is a mosaic of perspectives coming from different ethnicities behind the lens, we will continue to have a narrow approach and view of what the world actually looks like. That is why I wanted to work with this brilliant 23-year-old photographer Tyler Mitchell," Beyoncé writes in the magazine.
Beyoncé says she wants to use her influence to open doors for talented young people just like legendary singers Aretha Franklin, Diana Ross and others did for her decades ago. She also notes that when she first started out two decades ago, people told her it was hard for her to appear on magazine covers because "black people did not sell" — an obvious myth.
"It's important to me that I help open doors for younger artists. There are so many cultural and societal barriers to entry that I like to do what I can to level the playing field, to present a different point of view for people who may feel like their voices don't matter," she adds. "If people in powerful positions continue to hire and cast only people who look like them, sound like them, come from the same neighborhoods they grew up in, they will never have a greater understanding of experiences different from their own."
Mitchell may be young, but he's no newcomer to the photo scene. His website says he started out filming skate videos and shooting youth culture in Atlanta before moving to New York, where he now does projects for brands like Teen Vogue, FADER and Marc Jacobs. A recent graduate of New York University, Mitchell has about 65,000 Instagram followers and released a book of photos taken on a 2015 trip to Havana, Cuba.
"I depict black people and people of color in a really real and pure way," he told the New York Times last year. "There is an honest gaze to my photos."
Mitchell, who prefers to shoot on film, set Beyoncé in a Rebel Rebel floral headpiece and Gucci dress for the Vogue cover.
Like her photographer, Beyoncé is a trailblazer: Back in 2015, she became the third black woman ever to appear on the cover of a September Vogue. This past April, she became the first black woman to headline the music festival Coachella. She's the highest-paid woman in music, has had at least six albums debut at No. 1 on the Billboard charts and once won six Grammy Awards in one night.
Mitchell didn't return Money's requests for comment, but he previously told Lomography he's surprised when people call him a fashion photographer — he simply uses clothes to tell stories through images.
Mitchell has photographed rapper Jaden Smith, actress Amandla Stenberg and activist Emma Gonzalez, among others, so he probably wasn't nervous about being singled out by Beyoncé. In fact, he told Lomography — somewhat presciently — that there's "absolutely nothing" different about working with stars.
"My hands get clammier sometimes because they're really cool people," he added. "I think I'm done with this idea of 'celebrity' though. Sometimes it works because of who's in the photo, but I want you paying attention to the photo itself."
Check out Mitchell's website here and his Beyoncé gallery here.