Tyson Recalls Smelly Chicken Wings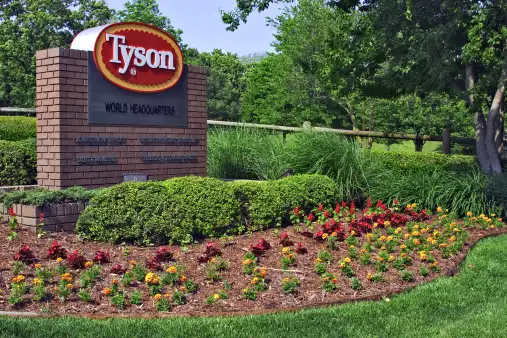 Dennis Flaherty—Getty Images/Photo Researchers RM
Tyson Foods, one of the world's largest meat processors, is recalling more than 52,000 pounds of buffalo chicken wings due to an "off odor" scent, the USDA announced Tuesday.
The recall covers 28-oz. retail bags of "Tyson Any'tizers Fully Cooked Hot Wings," which are, per Tyson's, "Chicken wing sections coated with a flavorful hot, tangy sauce," with use by dates of October 24, 2016 to October 25, 2016.
"The problem was discovered when Tyson Foods Inc. received consumer complaints about the product being "off-odor" as well mild illness associated with consumption," reports the USDA. "After these consumer complaints, Tysons Food Inc. brought this to the attention of [Food Safety and Inspection Service]." The USDA cautioned that it hasn't had any direct confirmed reports of illness stemming from the recalled chicken.
If you're looking for an alternative to sate your chicken cravings while these Tyson wings are off limits have no fear. There are plenty of options to choose from and you don't even having to worry about testing them out—we tried and reviewed them for you.