Diesel Scandal Is Making Pretty Much Every Volkswagen Cheaper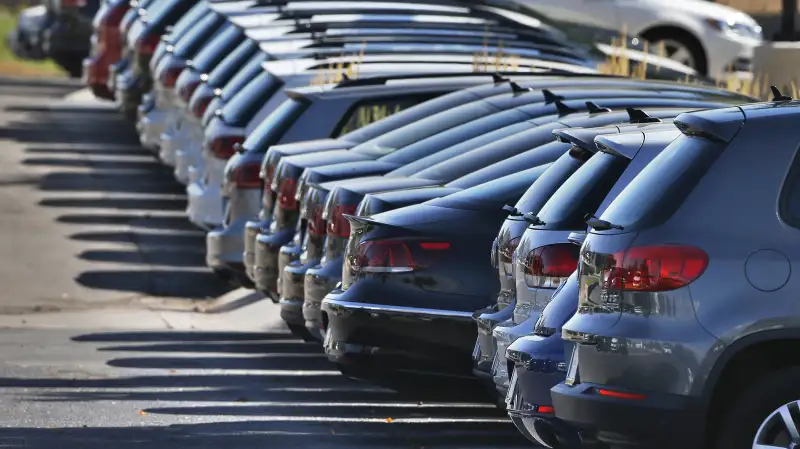 The ongoing Volkswagen scandal, in which software was installed in diesel automobiles to cheat emissions tests, means that nearly 500,000 cars in the U.S. have been polluting the environment far more than advertised. Only VW diesels are implicated, and yet the automaker brand as a whole has taken a beating due to the grand-scale deception.
According to a survey conducted recently by Kelley Blue Book, 53% of respondents said that they had "complete" or "general mistrust" of Volkswagen. Another poll, released last week by AutoPacific, showed that only 1 in 4 car owners had a positive opinion about Volkswagen, compared with 3 out of 4 with good feelings for the brand before the news hit. Nearly two-thirds in the latter survey said that in light of the diesel situation, they don't trust VW.
Unsurprisingly, the big hit to the automaker's reputation has had an impact on car sales—and not just diesels. Kelley Blue Book data cited this week by the Wall Street Journal indicates that prices for used VW diesels have fallen 13% since mid-September. Prices for used VWs that run on regular gasoline are down as well, though by much less (2%). As a result, the price premium that drivers have been accustomed to paying for so-called "clean diesels" has shrunk: Buyers used to pay $2,700 more for VW diesels than VW gas automobiles, on average, but now the difference is down to $1,300.
Volkswagen stopped selling new diesels as soon as it admitted to the manipulation of emissions. Meanwhile, the new cars that VW is still selling—models powered by gas, uninvolved with the scandal—are apparently in need of a big push to get buyers to bite. As Edmunds.com and others have noted, Volkswagen recently introduced a new $2,000 customer loyalty incentive, offering previous VW owners an extra $2,000 off the purchase or lease of a new gas Passat, Jetta, or Golf, now through November 2. This discount can be combined with other incentives, such as dealer-cash bonuses ($2,000 to $2,750 for new Passats, for instance), but not dealer-employee programs. As always, customers are free to negotiate even cheaper deals beyond those incentives and discounts.
With promotions like these, it's easy to see how buyers can quickly be driving away with new VWs for $4,000 to $5,000 less than the sticker price. Volkswagen dealerships cited by Automotive News say they are happy to have the assistance of the automaker, and that the new $2,000 incentive has helped boost sales, but there's concern that this strategy isn't sustainable in the long run. As one East Coast dealership owner put it when speaking of the new incentive, "How long can the factory afford to do that?"
Read next: 23 Ways to Slash Your Car Expenses