How to Watch Every Major 2016-17 College Football Bowl Game Online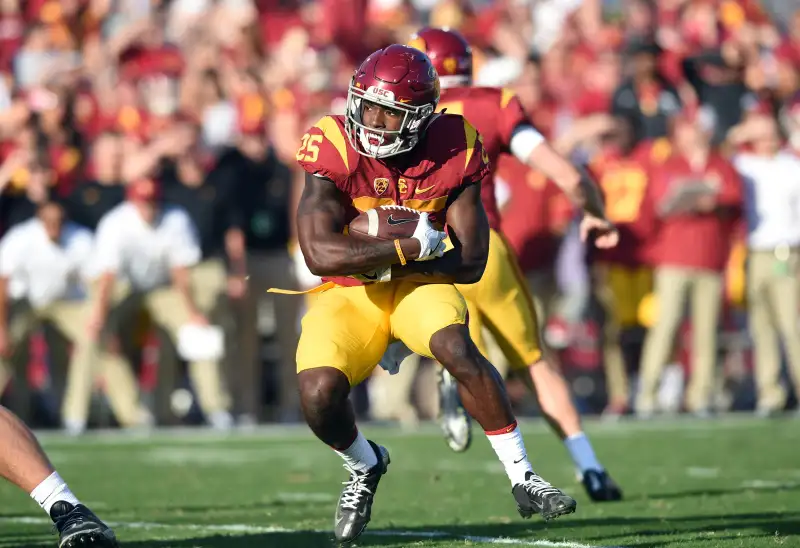 Icon Sportswire via Getty Images—Icon Sportswire via Getty Images
Big college football bowl games like the Rose Bowl are traditionally held on New Year's Day—but not this year. When January 1 falls on a Sunday like it does for the first day of 2017, the Rose Bowl is pushed forward to January 2, so it doesn't conflict with religious services and pro football.
College football fans should therefore look for the biggest bowl games to be played before and after New Year's Day. And they should be looking specifically at ESPN. The cable sports network has a near monopoly on all the action featuring top-ranked teams at this time of year. This is no problem for the typical cable subscriber, who gets ESPN as part of the standard package. As an NCAA post explains, nearly every bowl game can also be livestreamed via the WatchESPN app, but you need proof of a pay TV subscription to use it.
This doesn't necessarily mean you need to pay a cable bill to watch. Here are some other ways to stream ESPN online—for free, at least initially—followed by a schedule of where and when to tune in for the biggest bowl games.
Sling TV is the Dish Network-owned streaming option that bundles 30 or more pay TV channels for as little as $20 a month. The basic package includes ESPN and ESPN2, as well as Cartoon Network, TBS, TNT, AMC, CNN, and the History Channel, and new subscribers can try the service out for free for seven days. (In other words, you can tune in to a weekend's worth of bowl games for free before deciding if you want to pay for the service.) After that, it costs $20 per month, and upgrades to packages with more channels, including HBO and broadcast networks FOX and NBC, cost extra.
DirecTV Now launched recently as the streaming-only sibling of DirecTV, both of which are owned by AT&T. The streaming service is more comprehensive than Sling TV, but also costs more: DirecTV Now includes more than 120 live channels for $35 per month. The basic package includes ESPN and ABC, so you're covered for all of the major bowl games. Like Sling TV, DirecTV Now can be enjoyed for free during a seven-day trial period.
Playstation Vue is yet another online TV service that bundles a group of pay channels similarly to the traditional cable package, only in this case all of the streaming is conducted via a Playstation game console. New customers can check out Playstation Vue with a free seven-day trial, like the other services highlighted above. The Access Slim package is the least expensive option, running $30 per month, and yes, it includes ESPN and ESPN2 among the 40+ channels in the bundle.
Now here's the rundown of the top bowl games being played around New Year's.
Capitol One Orange Bowl: #6 Michigan vs. #11 Florida State
Kickoff of this premier matchup is 8 p.m. ET on Friday, December 30. The game, held at the Hard Rock Stadium in Miami, is being broadcast on ESPN.
Buffalo Wild Wings Citrus Bowl: #20 LSU vs. #13 Louisville
One of the few major bowl games airing this year on a broadcast network, the Citrus Bowl will be shown on ABC starting at 11 a.m. ET on Saturday, December 31. In most of the country, all you need to watch ABC and other free broadcast networks is a digital antenna hooked up to a TV. The DirecTV Now service also includes live ABC programming in its basic streaming package, and Sling TV offers ABC, NBC, and other local channels in streaming packages in select markets.
Chick-fil-A Peach Bowl: #4 Washington vs. #1 Alabama
The first of the day's two college football championship playoff games--a tournament featuring the nation's four top-ranked teams--commences at 3 p.m. ET on December 31, on ESPN. The winner will play for the national championship on January 9.
Playstation Fiesta Bowl: #3 Ohio State vs. #2 Clemson
The second of the day's two college playoff games begins at 7 p.m. ET on December 31. It airs on ESPN. The winner will face the victor from the earlier playoff game, in the national championship game played one week later.
Outback Bowl: #17 Florida vs. Iowa
For those without any streaming options, the best bet on Monday, January 2, is the 1 p.m. matchup of Florida vs. Iowa, airing on ABC.
Goodyear Cotton Bowl: #15 Western Michigan vs. #8 Wisconsin
A long day of big college football bowl games on ESPN kicks off with these two highly-ranked teams—Western Michigan vs. Wisconsin—on Monday, January 2, at 1 p.m. ET.
Rose Bowl: #9 USC vs. #5 Penn State
The broadcast of the annual Rose Bowl Parade in Pasadena, Calif., will be available on free local channels around the country, starting at 11 a.m. ET on January 2. However, the game itself, pitting USC vs. Penn State, will air strictly on ESPN, beginning at 5 p.m. ET.
Allstate Sugar Bowl: #14 Auburn vs. #7 Oklahoma
The late game on January 2 features Auburn vs. Oklahoma, and like every Sugar Bowl the matchup is being held in New Orleans. The broadcast begins at 8:30 ET on ESPN.
National Championship Game Final
The winners of the January 2's matchups in the Peach Bowl and the Fiesta Bowl face off one week later in the national championship game at Raymond James Stadium, in Tampa, Fla. The broadcast begins at 8:30 ET, on Monday, January 9—and like so many other bowl games, it's on ESPN.