What's Your Money State of Mind?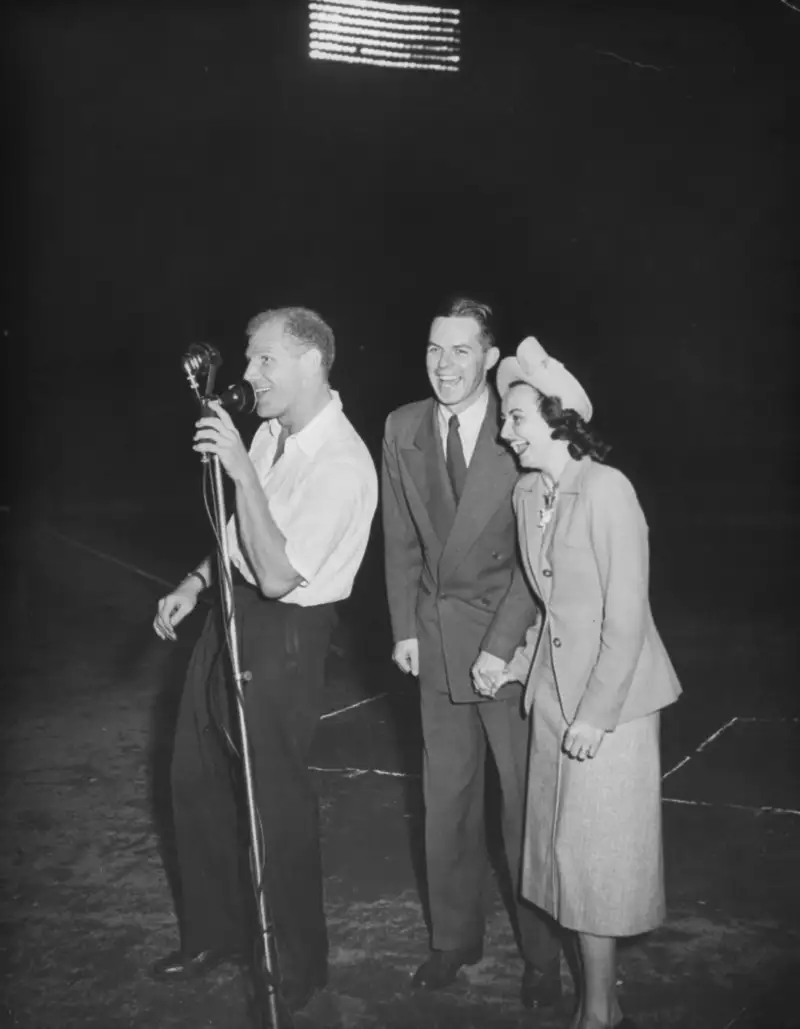 Time & Life Pictures/Getty Images
At first glance the Brough family of Dallas seems to have emerged from the tumultuous economic events of the past six years unscathed.
Sole earner Richard, 44, a project manager in software consulting, worked steadily throughout the financial crisis -- even landing a new job that pays $45,000 a year more than his old one, which pushed his salary comfortably into six-figure territory. The value of the home he shares with wife Kelley, 46, and two of their four children (ranging in age from 15 to 27) has rebounded to pre-2007 levels, and so has his 401(k).
Yet five years after the official end of the downturn, Brough feels anything but confident about his finances.
"I'm more obsessed with security and worried about the future than I was during the recession," he says. "Even though I was making less then, our money seemed to go further. I'm anxious about being able to pay for everything we need, anxious about our savings, anxious about staying out of debt."
The results of Money's new national survey of more than 1,000 Americans age 18 and older reveal that most people share Brough's concerns: The Great Recession may be over, but a Great Insecurity seems to have emerged in its wake.
True, the majority of respondents acknowledge that their finances are better now than they have been in some time. About three-quarters report that their situation has stabilized or improved compared with a year ago; less than half felt that way when Money posed that question in 2009.
Indeed, in that earlier survey, only about 10% said they were doing better than the year before, vs. 30% now. And far fewer folks seem to feel as if they're teetering at the edge of a financial cliff: Just 24% say their circumstances have gotten worse over the past year, vs. 51% in 2009.
Meanwhile, people are even more optimistic about the year ahead: Almost nine out of 10 expect that their finances will be the same or better 12 months from now.
Yet while the outlook for today and tomorrow has brightened, the day after tomorrow appears decidedly grayer. Six out of 10 respondents own up to being worried about their family's long-term economic security, and even greater numbers register anxiety when getting down to specifics; they're really worried about having enough money for retirement, how they'd manage if a financial emergency arose, whether safety net programs such as Social Security and Medicare will be intact when they need them, and how they'll pay for health care.
Moreover, that undercurrent of anxiety cuts across virtually all groups: Young and old, men and women, married couples and singles, even the affluent -- all shared the same concerns.
Related: How we feel about our finances
Some of the fretting may be the result of a lingering hangover from the financial crisis. "People are influenced by what is more recent and most vivid, and that is still the recession," says behavioral finance expert Meir Statman, a professor at Santa Clara University in California. "We fear that what happened in 2008 will happen again."
The current state of the economy is also cause for continuing concern. "The unemployment rate is still pretty high, and there are a lot of questions about what the government is going to do," says Olivia S. Mitchell, a Wharton economics professor who has studied the impact of the financial crisis on U.S. households. "We're in an environment of pervasive uncertainty that's not going to go away for years."
What is causing the most agita about our financial future -- and why? How has that affected the way we manage money? And what are the best steps to alleviate our anxiety and move forward? The answers follow, along other insights from the 2014 Americans and Their Money survey.
We've regained some stability -- and faith
When Money polled Americans about their finances in 2011 and 2009, the nation was hunkered down and wrestling with post-recession panic. Families had pulled back drastically on spending, postponed vacations and major purchases, and even curtailed giving to charity. People were deeply worried about losing their jobs or getting a pay cut, concerned about the eroding value of their homes, and anxious about big losses in the financial markets.
Five years ago, when asked whether they'd be better off putting money under the mattress or in stocks, half of the respondents chose the bed.
Now that home values and stock prices are up and unemployment is modestly down, a lot of that fear has abated. This year, for instance, 71% of those surveyed opted for stocks instead of the mattress. Folks are once again comfortable tuning out the daily movements of the market: Only about a third of those surveyed said they were laser focused on financial news, vs. two-thirds in 2009.
There's also a greater willingness to stretch for risk: In the most recent poll just over half of Americans said it was more important to keep investments safe than to aim for a higher return. While that's a substantial number, it's down from 64% three years ago. In general, concerns about losing money in the market, declining home values, and being laid off have dropped to close to the bottom of the collective worry list.
Related: 5 ways to reduce your financial anxiety
Other signs bolster the notion that Americans are backing away from the financial bunker mentality that swept the nation after the recession. A Challenger, Gray & Christmas analysis of employment data, for instance, found that more Americans are quitting their jobs, reflecting growing confidence in their ability to find a better position elsewhere.
After years of relative frugality, Americans are loosening the purse strings a little. Sales of big-ticket items such as cars and new homes recently hit six-year highs, and the fourth quarter saw the largest quarterly increase in outstanding credit since before the recession.
Among those feeling calmer is Ralph Schmitt, 69, of Fortson, Ga., whose savings fell by a third in the crash.
When the recession arrived, Ralph, who had planned to retire in 2008, decided to postpone that step. He and his wife, Kathleen, did not sell any investments, however, and by late 2009, with their portfolio growing again, Ralph felt confident enough to quit for good.
"I was still worried about the uneven recovery and our retirement savings," he admits, "but I believed in the resilience of the U.S. economy and the momentum of the stock rebound."
Besides, he says, he and Kathleen, 67, who stopped working in 1993, felt they could live on less, having drastically cut back on their spending for travel, fine dining, and theater.
Today the Schmitts' portfolio is back to where it was in 2007, and the couple have "kicked up" their spending accordingly. "I wanted to travel extensively with my wife while we still had our health," says Ralph.
Good habits have held
We may be opening our wallets again, but that doesn't mean we've abandoned the fiscally prudent practices adopted after the crash. Nearly three-quarters of those in the Money poll reported that over the past three years they've been cutting back on luxury purchases and eating at home more often -- a modest drop from 2011, when consumers were still shell-shocked from the financial crisis, but a big increase from the 2009 survey.
Nearly six in 10 say they feel guilty about buying something they don't need, virtually unchanged from three years ago. And six in 10 say they're trying to beef up their emergency cushion, a huge jump from 2009, when less than a quarter said the same. Indeed, the national savings rate, while down from its post-crash peak, is now 4%, about where it's been for much of the past three years and substantially above the 1% rate of the pre-crisis boom years.
Whether we'll be able to maintain that restraint for good, however, is unclear. "We're not back to a status quo environment that would allow you to make those kinds of judgments," says Scott Hoyt, senior director of consumer economics at Moody's. He thinks consumers will let loose eventually: "Underestimate the desire to spend at your own peril," he says.
It's particularly tough to assess the long-term trend while the recovery is still so uneven, notes Caroline Ratcliffe, a senior fellow at the Urban Institute, pointing out that some groups, such as high-income baby boomers and retirees whose wealth is tied to the stock market, are feeling more flush than others these days.
Jim Durkis says the improving economy has not changed his habits -- yet. The government lawyer and his wife, Deborah, an elementary-school teacher, both 50, were looking to buy a bigger house near where they now live in Albuquerque but decided against the move when housing values in the area declined.
Since the recession, the family, which includes Jason, 22, and Kaja, 21, have switched insurance companies, delayed vacations, and cut cable -- though they signed up again last summer after Deborah, a former-spender-turned-bargain-hunter, found a good deal.
Though both spouses are working and he has a solid pension plan, Durkis says he's still focused on saving. "I'm not convinced there's been a true recovery," he says. "I'd rather have extra money, just in case."
Part 2 of Money magazine's survey: The long term still looks uncertain