Whole Foods Releases Security Footage in Gay Slur Countersuit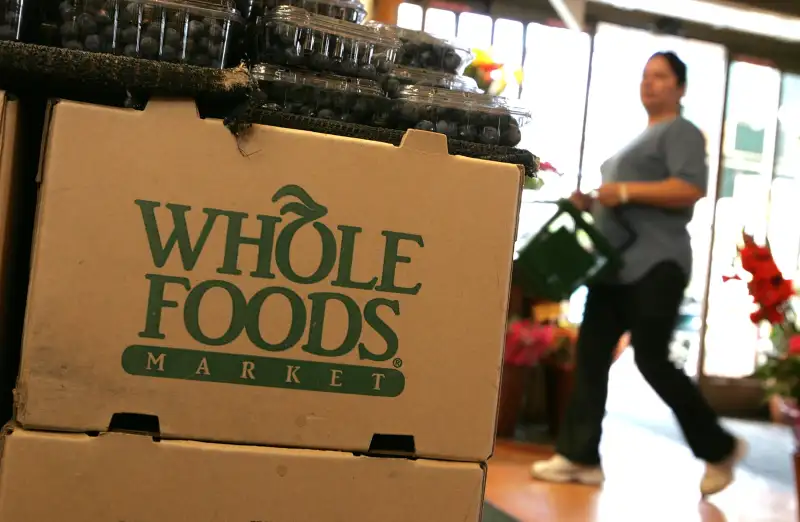 Justin Sullivan—Getty Images
First, an openly-gay pastor in Austin, Texas, filed suit against the grocery chain Whole Foods for allegedly writing a homophobic slur on a custom cake he ordered.
On Tuesday, Whole Foods fired back with its own countersuit against the pastor and security camera footage it says proves the accusation is a lie.
The incident began when Pastor Jordan Brown of the Church of Open Doors held an emotional press conference this week in which he announced a lawsuit against Austin-based Whole Foods over the alleged incident seeking unspecified damages for mental anguish, court costs and other expenses, The Austin American-Statesman reports. News of the suit quickly went viral.
Standing by the employee accused of writing the slur, who Whole Foods says is a member of the LGBTQ community, the company countered with a suit of its own against Brown, accusing him of "intentionally, knowingly and falsely accusing Whole Foods and its employees of writing the homophobic slur." Whole Foods lawsuit seeks a minimum of $100,000 in damages from Brown.
To support its claim, Whole Foods released security camera footage from inside its store that the company says contradicts Brown's claim.
"After reviewing their security footage of Mr. Brown, it's clear that the UPC label was in fact on top of the cake box, not on the side of the package," Whole Foods said. "This is evident as the cashier scans the UPC code on top of the box, which you can view here."