Wholesale Egg Prices Are Finally Dropping. When Will You See Discounts at the Grocery Store?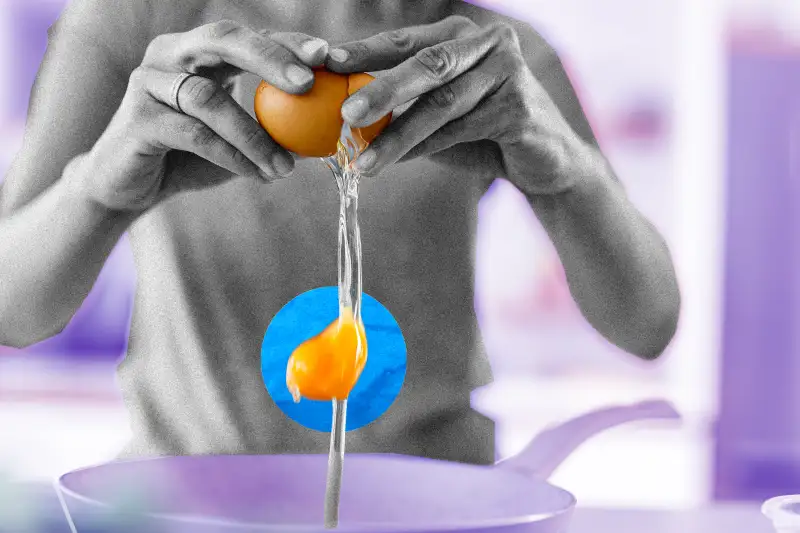 Eddie Lee / Money; Getty Images
Missing your morning frittata because of sky-high egg prices? Relief may be around the corner, according to price indexes showing wholesale costs are on the downswing.
Egg prices rose at a faster clip than almost any other food item last year, outpacing inflation. After rising to an average of $4.25 at the end of 2022 — a whopping 60% increase from the previous year — recent data shows egg prices are falling at the wholesale level. While nothing is set in stone (or shell), the drop could mean lower prices at the grocery store in the near future.
What the data says
Wholesale prices for eggs are trending lower, according to the latest numbers from the U.S. Department of Agriculture (USDA). The average cost of a dozen eggs is $1.93, down 11% from $2.16 on Jan. 27 — an improvement from a January USDA prediction that egg prices would increase 27.3% in 2023.
Other market reports show price decreases, too: Publisher Urner Barry, which reports market information on the food industry, recorded an average of $2.35 per dozen eggs on Thursday for its Midwest benchmark.
That's down 57% from December's record high of $5.62.
Some regions in the U.S. are luckier than others. In the Midwest, prices dropped 24 cents to $3.05 per dozen, but the California benchmark for eggs remained unchanged at $5.62, the USDA said.
Why wholesale prices are falling
Consumer demand is lower than usual as people cut back on their egg consumption due to prices, according to the USDA. Producers are taking advantage of the slowdown to rework their flocks amid the surging avian flu epidemic, which many say is the primary cause of high egg prices.
Keep in mind
Shoppers, however, likely won't see retail prices drop just yet.
Karyn Rispoli, an editor at Urner Barry, says although wholesale prices rose during the holiday season, retailers kept shelf prices low to increase foot traffic. Demand consequently increased while suppliers struggled to keep shelves stocked, and retailers are now looking to regain those margins.
"Even though the wholesale market has dropped to the lowest levels seen since September, consumers in many areas are still being confronted with prices that are north of $5/dozen," Rispli says.
More from Money:
'A Ticking Time Bomb': Gambling Addiction Is at an All-Time High (and It's About to Get Worse)
Half of Americans Say They're Worse off Financially Now Than a Year Ago
Shopping for a Car Now Eats Up Nearly 15 Hours of Your Time, on Average