What This Worker Shortage Says About the State of the Economy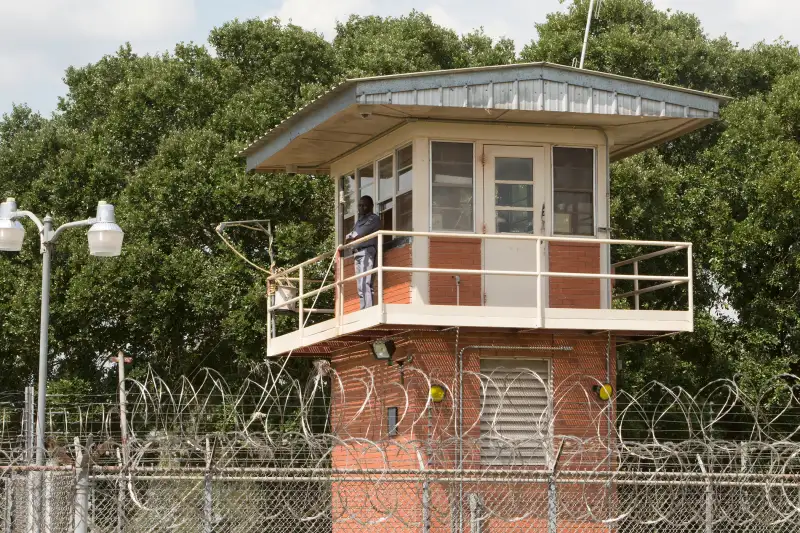 Marjorie Kamys Cotera/Bob Daemmr—Alamy
As the national unemployment rate has dipped below 5% in 2016, filling job vacancies has become particularly difficult in one especially low-paying, dangerous position: prison guard.
The Wall Street Journal reports that corrections departments across America are finding it hard to recruit and retain people to work in prisons.
Fewer, less experience guards are being blamed for more dangerous prisons and more difficult working conditions, causing greater attrition of guards in a dangerous circle. Due largely to the violence they experience in the workplace, prison guards have one of the highest rates of nonfatal workplace injuries of workers in any field, according to a 2013 report from the National Institute for Occupational Safety and Health.
"They can go out and work jobs with similar benefits and more pay," said Rollin Cook, executive director of the Utah Department of Corrections. "Any time the economy is really good, we are challenged here."
Combined with a dangerous workplace, relatively low pay, increasing mandatory overtime, and the difficulty of hiring people willing to live or commute to the rural areas where many prisons are located have all contributed to rising turnover rates for prison staff, the Wall Street Journal reports.
In Nebraska, the turnover rate for prison guards grew from under 20% in 2010 to more than 30% in 2015. A state investigation later blamed staff shortages for creating conditions that led to the state's first prison riot in more than half a century, in which a number of guards were assaulted and two inmates were killed. Some prisons in New Mexico are seeing job vacancy rates for guards of nearly 50%, while the 10% vacancy rate in Wisconsin has more than doubled in five years.
Calculator: Becoming a millionaire
On the bright side, the fact that workers can voluntarily leave these jobs speaks to the strong state of the economy and the robustness of the jobs market right now. Several states have been forced to increase pay and benefits for corrections officers to reduce attrition and stop employees from jumping ship to other less-stressful, better-paying gigs.
"Our problem is not recruiting. Our problem is retaining employees," said Nebraska state Sen. Heath Mello. "It is an expensive process to train corrections officers and then lose them."