Are These 7% APY Credit Union Accounts Too Good to Be True?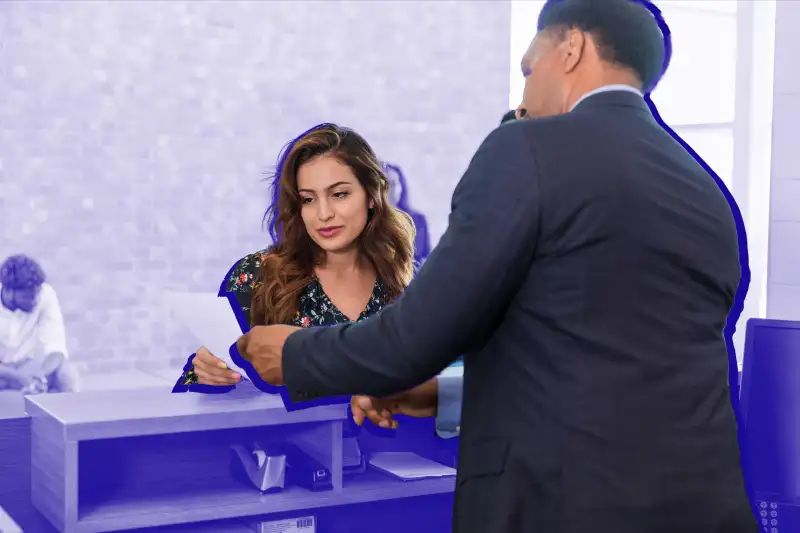 One silver lining to the Federal Reserve's interest rate hikes has undoubtedly been exceptionally high yields on savings accounts — and now, there are even checking accounts offering above 7%.
No, your eyes aren't playing tricks on you: A Wisconsin-based credit union is promoting an eye-popping 7.5% annual percentage yield, or APY, on a high-yield checking account. It's rare for checking accounts to earn any significant interest at all, and when compared to other high-yield checking accounts, the rate on Landmark Credit Union's premium checking account is far and above the rest.
It's not an isolated case. Alpena Alcona Area Credit Union in Michigan also has a seven-month certificate of deposit, or CD, offering 7.19%. CDs are federally insured savings accounts that earn fixed interest on your deposit over a predetermined period of time. Once the CD reaches maturity, you get guaranteed returns.
If these offers sound almost too good to be true, you're not wrong. There are major disadvantages to these accounts, including membership requirements that only some people will be able to satisfy.
Can I really earn 7% APY?
Credit unions are nonprofit organizations that tend to serve specific communities, like veterans, teachers or nearby residents.
That's the case with the premium checking account at Landmark Credit Union. Only people living in certain parts of Illinois (see membership qualifications here) can take advantage of the standout offer. But don't be too envious: The 7.5% APY only applies up to $500. Any money beyond that earns just .11%.
That's still higher than the national average of .06% on checking accounts, according to the Federal Deposit Insurance Corporation, but there are other caveats that may reduce the premium checking account's appeal. For one, you have to set up e-statements and receive direct deposits of $250 minimum per month to get the interest rate.
All said, the 7.5% APY would earn you a little under $40 on the $500 maximum for the whole year. The legwork might not be worth the payout.
Evolve Federal Credit Union also has a high-yield checking option offering 7% on balances of up to $10,000 to anyone who works, worships or attends school in El Paso County, Texas, and Dona Ana County, New Mexico. However, you have to make at least 30 qualifying debit card transactions a month in order to unlock this rate.
The CD from Alpena Alcona Area Credit Union offer has similar residency requirements. You have to live, work, attend school or a place of worship, or own property in Michigan to qualify for membership. Your returns depend on how much you put into the account, which has a $500 minimum deposit.
And since this is a CD, you have to wait the full seven-month period before you can touch your money without being charged an early withdrawal fee.
Here's the breakdown for each of these accounts.
APY: 7.5% on up to $500 (.11% otherwise), but you have to set up e-statements and receive direct deposits of at least $250 a month
Fees: $30 on each overdraft, no monthly fee
Minimum deposit: $35
Minimum balance: none
Membership requirements: only residents of qualifying areas of Illinois
APY: 7.19%
Fees: early withdrawal penalty
Minimum deposit: $500
Minimum balance: $500
Membership requirements: you have to live, work, own property, attend school or worship in Michigan in order to join
APY: 7% on up to $10,000 when you make a minimum of 30 debit card transactions a month
Fees: $9 monthly service fee on basic ePriority checking accounts, but this can be waived if you make you make at least 15 transactions a month with the evolve FCU Mastercard debit card
Minimum deposit: none
Minimum balance: none
Membership requirements: you have to live, work or attend school in El Paso County, Texas, or Dona Ana County, New Mexico
How to earn a high APY on your savings
There's no need to get FOMO if these accounts aren't options for you. Right now, there are a plethora of high-yield options that can give you major returns.
The Fed raised its fund rate again to 5.25 to 5.5% in July, the highest level in over two decades. While that means rates on mortgages, credit cards and loans are also at their highest levels in years, you can turn that lemon into extra cash by putting money into high-yield products.
When the Fed raises interest rates, banks are also able to raise the yields on savings products. There are some checking account offerings, but overall, they don't compare to the returns you can get on savings accounts.
Currently, SoFi has a leading high-yield checking offer: .5% APY on checking balances with no direct deposit requirement or deposit minimum. That may seem low, but you'd be earning more interest than you would with a standard checking account.
Many high-yield savings accounts are offering APYs above 5% right now. With these, generally, the more you deposit, the more interest you'll reap in interest.
Let's say you move $1,000 in savings to a high-yield account with a 5.25% APY, compounded daily, and you deposit $100 every month. Your ending balance would be $2,283.69 at the end of the year.
CDs are also a great option for growing your savings, although your cash won't be liquid. The top ones are currently offering APYs above 5.5%. Shorter-term CDs are performing especially well at the moment thanks to the inverted yield curve; customers can generally find the highest APYs on CDs with terms between six months and three years.
More from Money:
How to Claim Your Money From Facebook's $725 Million Legal Settlement
The Best (and Worst) Ways to Start Building Credit, According to an Expert
More Stimulus Checks? These States Are Still Sending Tax Rebates to Millions of Residents
Rates are subject to change. All information provided here is accurate as of the publish date.