How to Find Affordable Homeowners Insurance in a Tough Market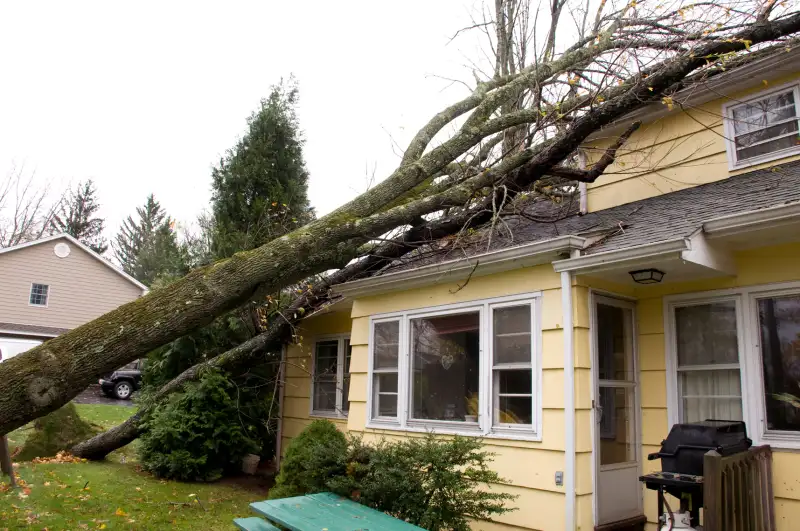 The past couple of years have been rough for insurance companies — and on those who rely on them for coverage.
Homeowners living in states that typically have more natural disasters such as hurricanes and wildfires have some difficult choices to make. Insurance premiums are projected to increase by an average of 9% this year, with some states seeing rates rising by as much as 66% compared to a year ago. Some of the hardest-hit markets include California, Florida and Louisiana.
Not only are costs increasing, but several insurance companies have either gone bankrupt or decided to pull out of high-risk markets altogether. This has led to companies issuing non-renewal notices or declining to write new policies, which is leaving some homeowners scrambling to find alternatives. The most recent example? Insurance giant State Farm is no longer accepting new applications for homeowners insurance in California.
So far, nine insurance companies have stopped issuing new policies in Louisiana. On top of that, 16 insurers aren't taking on new customers in Florida.
Many companies deciding to step away from certain states are doing so because of high insurance costs and payouts in recent years. In Louisiana, for example, insurance companies paid a total of more than $40 billion for damages caused by hurricanes Ida, Laura, Delta and Zeta. And let's not forget the billions in damages caused by Hurricane Ian in Florida in 2022.
"This is what we call a hard market," says Meg O'Toole Herman, an agency owner with Goosehead Insurance in Hilton Head, South Carolina, referring to a cycle in the insurance business where it's no longer cost-effective for a company to issue policies.
Hard markets are usually followed by soft markets — where more insurance companies offer coverage. It's just that no one can tell how long a hard market like this one will last.
While it could be challenging to find replacement coverage during this time, it's not impossible. These tips can help you find an alternative if your homeowner's insurance isn't renewed or you need a new policy.
Be proactive
Don't wait until the last minute to look for a new insurance carrier. As soon as you receive a non-renewal letter, take note of the date when coverage will end and start searching for an alternative.
Note that by law, insurers are required to give you plenty of time to find another provider. The time frame will vary by state, but a 30 to 60-day notice is standard.
You'll want to jump-start your search, Herman says, because insurance companies limit the number of policies they write each year. It's a way of taking on a manageable amount of risk, she adds. If you're one of many who have received a notice of non-renewal, you won't be the only homeowner looking for a replacement. The sooner you start, the better.
Know the insurance provider types
Not all insurance companies operate the same way. There are two types of carriers, and it's important to know how they differ.
Admitted insurance carriers are licensed to operate within a market by that state's insurance agencies. They must follow the established regulations regarding rate approvals, claims handling and policy forms. Registering with the state provides a layer of security for the policyholder if the insurer becomes insolvent or there's a disputed claim. An example of an admitted insurance carrier is Progressive.
Non-admitted carriers, or excess and surplus line providers, are licensed to provide insurance but don't follow state regulations and guidelines. This type of carrier may be riskier in the sense that if they become insolvent or there is a disputed claim, you don't have recourse with the state. An example of a non-admitted carrier is Lloyd's of London.
"[Non-admitted carriers] offer consumers access to more specialized products that provide higher liability limits and greater policy flexibility," says Joe Gilmartin, a Goosehead insurance agent in Ontario, California.
In high-risk markets where admitted insurance providers are opting to leave, a non-admitted carrier may step in and provide the coverage you need, says Herman. But keep in mind that these policies may be more expensive than those offered by admitted companies.
Consider state-backed coverage
Many states provide state-backed homeowners insurance, to replace or supplement private coverage. In Florida, it's called Citizens Property Insurance. In California, it's the FAIR plan. Louisiana, the Carolinas and other states have similar insurance options.
These often provide coverage as a last resort, says Herman, in cases where it's impossible to find another source of insurance, even from a non-admitted carrier. But the state program tends to offer limited coverage. You may have to supplement it with a policy from a private insurer to make sure you're fully protected from all perils.
Regarding cost, state-backed plans won't necessarily be less expensive than private insurers. In some states, the premiums can be competitive with excess lines coverage. However, in others, as is the case of California's FAIR plan, these policies can cost more than those of more traditional insurance policies, says Gilmartin.
If you live in a high flood-risk area, know that most homeowners insurance policies won't cover flood damage. You'll need to obtain a separate flood policy from your insurer (or other provider) or enroll in the National Flood Insurance Program (NFIP), run by the Federal Emergency Management Agency (FEMA).
Improve your home's insurability
Finding a replacement policy is just one part of the equation. You also want to get the lowest premium possible (which can be tricky in a tough market).
Well-maintained homes are more attractive to insurers because there's less risk of a peril like bad weather causing damage that would trigger a claim. And the lower the likelihood of claims, the lower the risk, and the lower the premium.
For example, a house with a 5-year-old roof is a better deal for an insurance provider than one with a 20-year-old roof, says Herman. A newer roof has a better chance of coming through a storm without damage than an older one.
You should try to fix items like loose railings, cracked walkways and loose windows or doors. Water can be damaging even if there isn't a storm. Make sure all the plumbing and water hose connections are tight and in good condition. A ruptured line from a water heater or sewer can lead to a major insurance claim.
Major upgrades can make your home more insurable, such as upgrading electrical, heating and cooling systems. But there are also small affordable projects that can improve your chances of getting a lower premium.
Inspecting the hoses on appliances such as dishwashers and washing machines and replacing any that appear to be cracking can reduce the risk of flooding. Installing smoke alarms or plumbing leak detectors and having a security system are other relatively economical ways to reduce your odds of filing a claim — and make your home a lower risk for an insurance company.
Use an independent broker/agent
When choosing a new insurance provider, the more options you can compare, the better.
Shopping around is important because the policy amounts, exclusions, deductibles, and rates are different for every insurance provider. The only way to know if you're getting the right coverage and rate is by comparing what each company offers and choosing the one that best fits your needs.
But it can be overwhelming to gather all the information on your own. It's not only time-consuming but also confusing, especially if you're not familiar with the terminology used in policy descriptions.
An independent agent can be helpful. They work with different insurance companies, including admitted and non-admitted carriers, and can do much of the comparison legwork for you, from comparing costs to finding the proper coverage.
They can also explain the differences between policies, how the deductibles work and any gaps in coverage that may make one policy a better option. Local agents will also be familiar with critical coverage needed for your area. For example, wind and hail coverage isn't the same as hurricane coverage, a distinction that might not be immediately apparent.
Finding the right insurance coverage in a tough market is challenging. But by starting your search early and comparing your options, you can always find an insurance company to protect your home.
More from Money:
7 Best Homeowners Insurance Companies of June 2023
Here's How Much Your Home Insurance Will Rise This Year, According to a New Forecast