What Happened When This Airline Lost the Company CEO's Luggage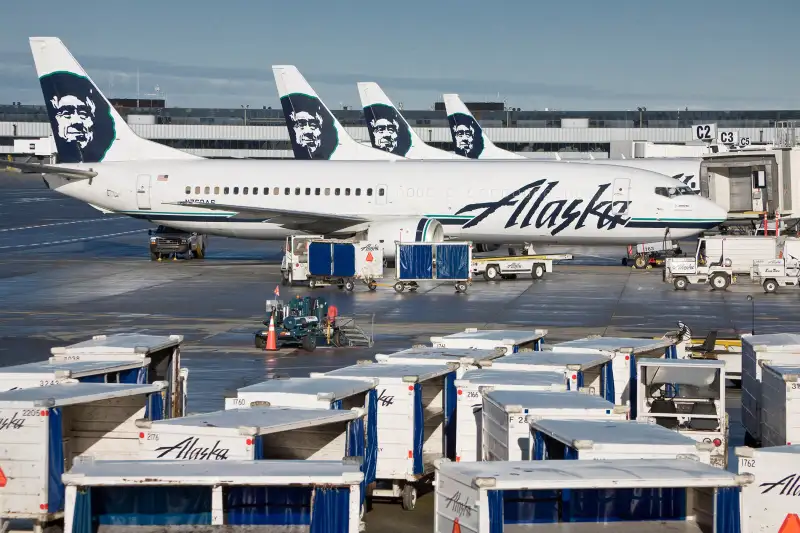 CEOs: They're just like us. Their luggage goes missing when they fly—even when they run the company.
The Los Angeles Times recently reported that Bradley Tilden, CEO of Alaska Airlines, owned up to the fact that during a flight to an industry summit in Washington, D.C., last week, his bag was misplaced. And yes, Tilden was flying on Alaska Airlines, the company he runs.
"The media is here and I'm hoping that you don't write this down and print it," Tilden said on stage.
Obviously, not everyone heeded to the request of Tilden, who also noted that Alaska Airlines had lost his luggage one other time, about 25 years earlier. The bag that went missing last week wasn't lost permanently—it was delivered to the CEO a day later.
While travelers frequently complain about lost or delayed luggage, the truth is that airlines have made huge improvements in handling checked baggage. According to a 2014 report from SITA, the rate of mishandled baggage dropped by roughly 50% over the course of a decade. Granted, one reason fewer bags have been lost or delayed is because passengers have checked fewer of them; during this time span it became standard for airlines to charge fees for checked luggage.
So while travelers have less reason to complain about airlines losing their checked bags, when luggage is lost or delayed nowadays there's more reason than ever to be angry—because unlike in the olden times, customers are usually paying extra for the privilege of checking a piece of luggage or two.
What's especially interesting about the Alaska Airlines incident is that the carrier takes particular pride in how it handles luggage. Unlike other airlines, which guarantee nothing if a bag is misplaced or delayed, Alaska promises that if a passenger's checked luggage isn't at airport baggage claim within 20 minutes of the plane parking at the gate, the passenger is entitled to a $25 gift card or 2,500 frequent flier miles with the airline. So presumably Bradley Tilden has one of those sweet little bonuses going for him now.
Read next: United Airlines CEO Pledges to Stop Being Awful to Customers and Employees