These Are the 25 Best Colleges for Your Money Right Now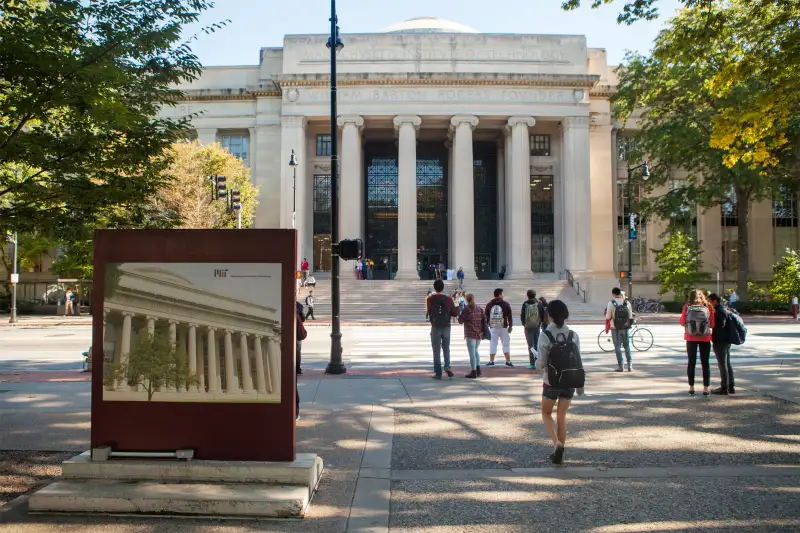 With college courses online and campuses deserted, the pandemic has given fresh energy to an enduring question: Is a college degree worth the cost, especially considering the potential financial impact of student loans?
That's a fair concern in the short-term, as current students are mostly paying the same price for an entirely different experience. And looking forward, it's hard to say exactly when classrooms and dorms will return to their familiar lively, crowded scenes.
Yet even amid so much uncertainty around what college campuses or admissions will look like in the coming months, there are some tried-and-true rules that can guide families in finding a college that is worth the price.
That's where Money's annual Best College rankings can help. Our value-focused approach, where we weigh what a degree costs against the potential payoff, has never been more important than now, a period of widespread job losses, a sluggish economy, and wrecked college budgets that could force schools to curtail their services.
Each year, our team looks at roughly 20,000 data points across nearly 750 schools, including graduation rates, student debt loads, and average alumni salaries. In an effort not to simply highlight the country's most selective schools, we don't consider acceptance rates. We also estimate a college's "added value" by calculating its performance after adjusting for the economic and academic backgrounds of the students it admits. Scoring high in those categories drives colleges like Texas A&M University (No. 11) and San Jose State University (No. 24) up to the top of our list, alongside familiar names like the Massachusetts Institute of Technology, Stanford, and Princeton, which claim our top three spots this year.
Those universities are internationally renowned institutions that attract some of the world's best minds to their lecture halls and laboratories. They score high across all our categories, and for the students who are able to get in, they have enough financial resources to discount their steep prices to between $10,000 and $17,000 a year for families earning up to $110,000.
That level of financial aid is one of the reasons these colleges rank well every year, but it's particularly relevant now. Nearly half of parents in a recent survey from consulting firm EAB said costs made them most anxious about their high schooler's future college experience. Even students' health wasn't as concerning to parents as costs and debt — "a remarkable finding in the COVID era," says Kathy Dawley, managing director of partner success and undergraduate recruitment at EAB.
Our rankings this year put more weight on affordability factors, including our net price of a degree calculation and new data to capture typical costs for students at different income levels, and they continue to feature a variety of salary measures. (Read our full methodology here.) The result is a mix of colleges where data suggest students are likely to graduate with affordable debt levels and go on to earn livable wages.
READ Money'S FULL 2020 BEST COLLEGES RANKING
Our list highlights small, liberal arts colleges like Williams College (No. 32), alongside large public universities like N.C. State (No. 35) and hyper-focused schools like Massachusetts Maritime Academy (No. 36), where the seven undergraduate programs focus on marine engineering, science and business. While they represent three vastly different types of colleges, each has a graduation rate and alumni earnings that Money calculates is higher than predicted based on its student population.
Parents and college-bound students can use Money's rankings to research the typical financial aid offered and student debt taken on at each of our ranked colleges, as well as search for schools with specific academic programs. Before you dive in, consider these key questions.
What's the Chance I'll Come Out Ahead?
Paying a $15,000 (or more) annual college bill in the coming years will be even more difficult than it already is for many Americans given the state of the economy. But there's a cruel irony here: a weak economy makes paying for college harder, but it also puts a spotlight on one of the major benefits a college degree can deliver — security.
In April, for example, about 8% of workers with a bachelor's degree filed for unemployment benefits, roughly half the rate of those with a high school diploma or less college experience. Those gaps shrunk in July, but it's a familiar pattern from previous recessions: the higher your level of education, the more stable your paycheck is.
That's not to suggest that going to college is a guaranteed path to a job and high wages. It isn't, says Douglas Webber, an economist and associate professor at Temple University. He estimates that graduates have a roughly 9-in-10 shot of earning more than the typical high school graduate — a solid bet.
But when he adjusted his calculations for the fact that many students start college and don't finish, the chances that college will pay off change. Depending on how much a degree costs you, he finds there's between a 50% and 78% chance that attending college will pay off, meaning you'll earn more than you would have without a degree after subtracting what you spent. That estimate lines up with what Money's rankings find. At our 739 ranked colleges, an average 78% of students go on to earn more than the typical high school graduate within six years of enrolling.
What does all this mean for a college applicant who's not able to replicate the analysis of an economist? Generally, Webber says, as the price you pay goes up, the chances go down that your net earnings will be worth it in the long run.
"We're primed to equate price with quality," Webber says. "But that's really not true with colleges."
Another factor to consider? Graduation rates. A lower graduation rate makes enrolling a riskier bet, because most of the earnings boost that comes from attending college only materializes once you get a degree, Webber says. To get an idea of your chances of graduating, use Collegeresults.org to look up rates by gender, income-level, and race.
What's the Price I'll Actually End Up Paying?
Recent research suggests that rising sticker prices may discourage some students from applying, even if the actual price families end up paying won't change. Don't make the mistake of thinking published prices are what you'll ultimately owe.
In the past four decades, sticker prices have become increasingly divorced from the reality of what typical students actually pay. At the 700-plus colleges ranked by Money this year, an average 76% of students receive some type of grant aid to reduce the sticker price. Take DePauw University (No. 89) in Indiana, for example, where 97% of students get grants. The average out-of-pocket price for middle- and upper-middle class students falls between $18,000 and $23,000 a year — certainly not a small sum, but far less than the $66,000 sticker price.
Money's rankings weigh four different average prices to highlight colleges that are affordable based on their net prices instead of their sticker prices. But averages only tell you so much; two students can pay very different amounts at the same college, depending on an institution's financial aid policy or a student's qualifications.
READ IN FULL: THE BEST COLLEGES IN AMERICA, RANKED BY VALUE
Use net price calculators early in your search process to get a rough estimate of what a college might cost you personally. You can also use tools like TuitionFit, a service launched in 2019 to help families get more transparent information about college costs. After inputting characteristics including GPA, standardized test scores and family finances, you can see a list of colleges in your defined budget range, based on the real financial aid offers they gave similar students. And when you start receiving financial aid letters, you can upload them to the platform and compare them as well.
What Does This College Offer a Student Like Me?
Rankings can be a helpful guide to expand your college application list, but you shouldn't obsess over precisely where a college lands. That's because rankings can exaggerate small differences between colleges' data. With Money's rankings, for example, the difference between Smith College (No. 260) and Waynesburg University (No. 339) is just 0.05 points in their overall score.
What's more, rankings are driven by a specific, subjective editorial view, and they're based on averages. They'll never be able to account for the variety of needs or preferences of individual students. It's inevitable that a high-ranking college on our list will be a great fit financially or academically for one student, and at the same time, be too expensive or too selective for another.
"It's not about if one college is good," says Stacy Lightfoot, vice president of college and career success at the Chattanooga-Hamilton County Public Education Foundation in Tennessee. "It's about if one college is the best, or a better fit, for a specific student."
Instead, you have to consider your personal, academic, and financial fit, Lightfoot says. Once you've looked up data like graduation rates and net prices, be prepared to talk to people on campus about the experiences of — and support services for — students who may have similar interests or backgrounds. That could be first-generation students, LGBTQ students, students who major in linguistics or music; whichever subpopulations you fit into.
"You have to ask the question," she says "'Does this college know what to do with a student like me?'"
This article has been updated to correct some campus locations in the top 25 chart.
More from Money:
The Best Colleges in America, Ranked by Value
How to Apply to College in the Coronavirus Era
Black Lives Matter at College: How to Find a School That Values Diversity