3 Reasons Why It Should Be (Slightly) Easier to Buy a House This Fall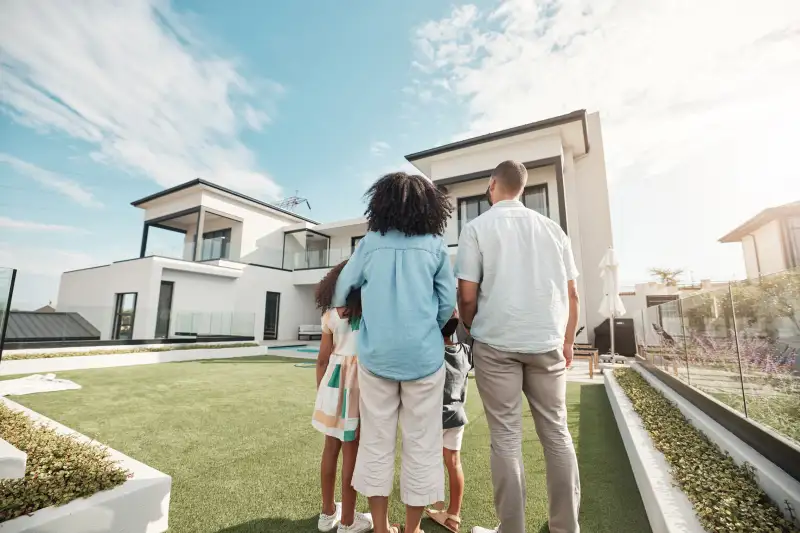 Oh, to be home shoppers in 2023 — they've been stymied by a triple-whammy of high mortgage rates, climbing home prices and flagging inventory in an exceptionally difficult market.
They may, however, be in store for a better fortune in the first week of October, when home supply, prices and competition are forecast to come into buyer-friendly alignment. New analysis from real estate listing sites Zillow and Realtor.com indicates that early fall could offer the best conditions of the year to buy a house.
That said, this year's "best time to buy" may seem more like the best of the worst time to buy.
Best time to buy a home in 2023
According to Realtor's annual Best Time to Buy report, the first week of October could offer homebuyers up to 17% more active listings than were available in early 2023.
They may also see savings of more than $15,000 on home prices (relative to the summer's $445,000 height), and they'll have more time to make a decision as listings are expected to linger on the market about a week longer compared to the year's peak period.
Competition might be lower, with Realtor anticipating 18.7% lower demand compared to the year's business buying period.
Zillow's latest market report predicts similar conditions, noting that buyers will probably enjoy more modest price growth and less competition than they had in early summer. The August analysis found that price cuts are becoming more common each month.
The site's analysis shows that sellers listed almost 350,000 homes in August across the U.S., a 4% uptick from July. Even though that's still much lower than pre-pandemic patterns, inventory gains are unusual for this time of year and the trend bodes well for buyers.
"What we didn't expect — especially considering 7-plus-percent mortgage rates — was more new listings. The inventory crunch is still far from resolved, but this was a small step in the right direction," senior Zillow economist Jeff Tucker said in a news release.
Mortgage rates and the housing market
The past few years have taken homebuyers on a wild ride (and not the fun amusement park kind). First, the pandemic and ultra-low mortgage rates incited a buying frenzy that drastically increased prices starting in 2020, leading to unprecedented competition between those who could afford to make a purchase. Then, beginning last year, the Federal Reserve's attempts to bring down inflation with interest rate hikes sent mortgages to their highest levels in over 20 years.
"Mortgage rates have been more than 6% since September 2022 and could continue this trend for another year. Even as prices fell this summer, the monthly payment to finance a median-priced home was still more than 20% higher than last year," Danielle Hale, chief economist, Realtor.com, said in a news release.
Recent research from listing site Redfin estimates that homebuyers have lost an astounding $71,000 in purchasing power in the past year, and it's not expected to get better anytime soon. Supply has also suffered as potential sellers retreated from the market, whittling down the options even more for home shoppers.
Mortgages are still going to be a "wild card" for buyers going into this fall, according to Realtor.com's Hale, but as far as 2023 is concerned, it looks like early October is going to be as good as it gets in terms of prices, inventory and competition.
Top 10 cities with the biggest increases in home values
While the overall state of the housing market remains sluggish and challenging to buyers and sellers alike, most homeowners have seen their property values rise sharply in recent years. In fact, a previous report from Zillow expects U.S. home values to keep growing, up a projected 6.5% in the next year.
Home values are higher than they were a year ago in most of the 50 largest U.S. cities, especially in the Midwest and Northeast. These are the metropolitan areas that saw the biggest year-over-year increases in home values, according to estimates from Zillow.
Hartford, Connecticut (+9.9%)
Milwaukee, Wisconsin (+8.1%)
Virginia Beach, Virginia (+5.7%)
Philadelphia, Pennsylvania (+5.5%)
Providence, Rhode Island (+5.3%)
Miami, Florida (+5%)
Cincinnati, Ohio (+5%)
Cleveland, Ohio (+4.6%)
St Louis, Missouri (+4.6%)
Boston, Massachusetts (+4.5%)
Top 10 metros with the biggest drops in home values
On the other hand, pandemic boom towns like Austin saw the most significant declines in home values, due in part to newly constructed inventory becoming available. These are the cities that saw the most significant declines.
Austin, Texas (-11.4%)
New Orleans, Louisiana (-8.7%)
Phoenix, Arizona (-6.4%)
Las Vegas, Nevada (-6.4%)
San Francisco, California (-4.2%)
Sacramento, California (-3.8%)
Salt Lake City, Utah (-3.2%)
Nashville, Tennessee (-2.7%)
Denver, Colorado (-2.6%)
San Antonio, Texas (-2.6%)
More from Money:
9 Best Home Equity Loans of September 2023
The Typical Mortgage Bill Has Risen Nearly 20% Since Last Summer
Best Mortgage Refinance Companies of September 2023