Billy Bush's Severance Probably Won't Be as Generous as Some of These Golden Parachutes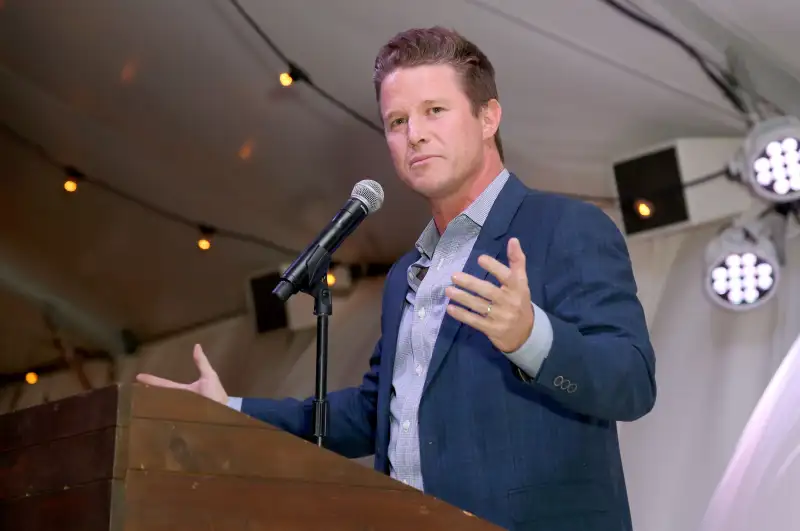 Rachel Murray—Getty Images for imagine1day
Sacked, tossed, let go, pushed out, resigned, fired. No matter the euphemism, the storyline is the same: An executive, formerly heralded as a company rock star, leaves on less than stellar terms and floats away on a golden parachute worth multi-millions of dollars.
Most recently, NBC is in the process of firing TV host Billy Bush, according to the New York Times. And today, Wells Fargo announced that beleaguered CEO John Stumpf is stepping down, though we don't yet know the size of his golden parachute.
Another high-profile CEO who could be headed for a soft landing: Yahoo's Marissa Mayer, who could be out once the Verizon takeover of her company is complete. Mayer came on board in 2012, in hopes she would restore the tech behemoth to its former glory. By all accounts her tenure was a failure, yet Mayer stands to walk away with close to $220 million between her total compensation and severance. (She says she's hasn't looked at her severance package.)
While it may be hard to stomach what seems like a reward for bad behavior or subpar performance severance packages are usually negotiated as part of a CEO's hiring contract and have little to do with the eventual outcome. According to a new report from MSCI, "Are CEOs Paid for Performance?" higher executive compensation—including a severance package—is not directly tied to better performance.
Severance packages are typically negotiated as part of a CEO's hiring contract, says report co-author Ric Marshall, a senior corporate governance researcher at MSCI. "When a company undergoes a change in control, you can see large [compensation] numbers that aren't tied to anything more than what's been negotiated," he says. "You see situations where it's hard to understand how they arrived at that figure."
That may be because the board members who approved such large payouts themselves didn't understand the terms. Research out of Dartmouth and the University of Chicago found that company's boards don't actually know the value of the compensation they're providing executives, largely because they don't account for how valuable stock options can be.
As Money's Brad Tuttle has noted:
If you're jealous your exit package isn't nearly as generous, temper that with schadenfreude: There are a few CEOs who didn't walk away with small fortunes. Here are some of the most notorious recent cases of CEO severance (or lack thereof).