A Lot of People Became Billionaires Last Year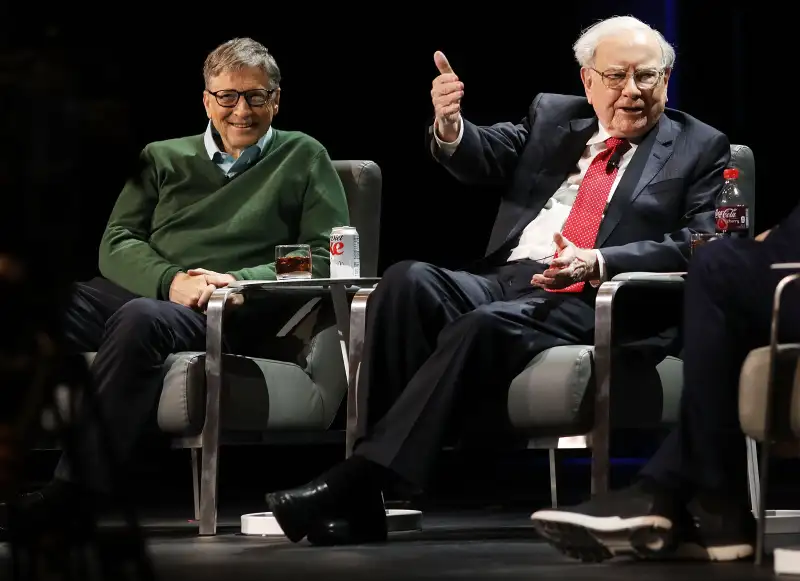 Spencer Platt, Getty Images
The number of billionaires in the world hit a record high last year, with more than 2,000 people holding the distinction, Forbes revealed in its annual list of the world's billionaires released on Monday.
Forbes found 2,043 people around the world were billionaires, with 233 becoming billionaires just within the last year. That's 13% more of them total in the world than last year, Forbes found. Additionally, those who gained billionaire status exceeded those who lost it by three to one.
Microsoft founder Bill Gates maintained the title of richest person for the fourth year in a row, with his fortune rising to $86 billion. Investor Warren Buffett took the second-richest slot, and Amazon founder Jeff Bezos took third place, with net worths of to $75.6 billion and $72.8 billion, respectively. Facebook CEO Mark Zuckerberg rose to the fifth-richest spot, with his net worth growing to $56 billion last year.
The most billionaires came from the United States, 565 billionaires combining for a net worth of $2.76 trillion. China and Germany follow the U.S., with the second and third most billionaires, respectively. Women had a record-setting year, as well. The number of female billionaires rose from 202 to 227. But women still make up just 11% of the world's billionaires, and Forbes reports the majority of these women inherited their money.
The world's billionaires under the age of 40 took a hit this year, dropping from 66 to 56 billionaires. Irish entrepreneur John Collison, 26, became the world's youngest self-made billionaire, surpassing Snap Inc. cofounder Evan Spiegel, who is just two months older. Collison co-founded Stripe, a payments startup for companies, with his brother, Patrick Collison. The two brothers are both worth $1.1 billion.
Forbes also found that President Donald Trump's fortune took a hit since the 2016 election, dropping $200 million.