Home Prices Are Peaking in Most Big Cities: Report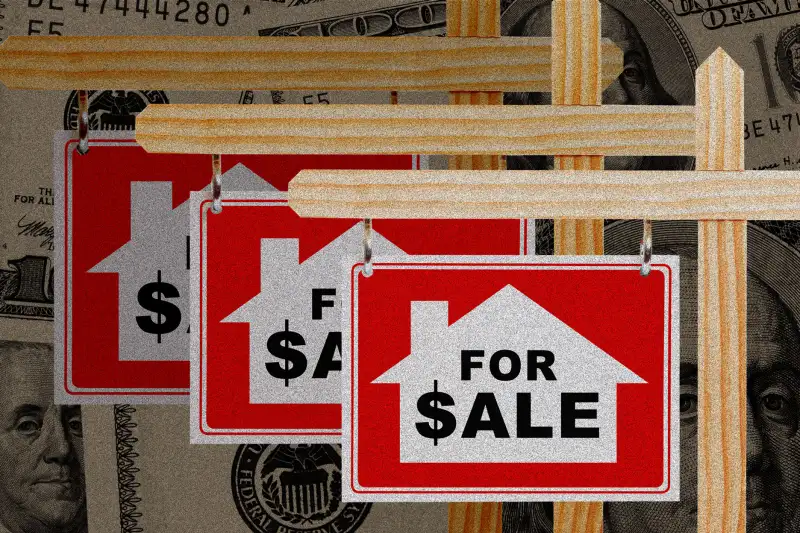 Just when it seemed like the overheated real estate market could be ready for a homebuyer-friendly cooldown, house prices in many cities are reaching new highs, according to one measurement.
New data suggests that home prices have returned to their all-time highs in some markets, and they've surged to new highs in others, thanks largely to still-deflated inventory and stubbornly high mortgage rates.
What the data says
Real estate data company Black Knight's new report confirms that in many U.S. metros, recent home price cooldowns were just mild corrections. According to the company's Home Price Index (HPI) measurement, prices for houses reached a new record high in May.
HPI is Black Knight's metric for monitoring the historical trends of U.S. home prices. The 0.7% seasonally-adjusted monthly increase in the Home Price Index is equivalent to an annualized growth rate of 8.9%. Black Knight said that May — the fifth consecutive month of growth for the index — has "fully erased" the real estate price pullback of late 2022.
Of the 50 largest metro housing markets in the U.S., 27 have either returned to or surpassed their prior home price peaks:
Baltimore, Maryland
Birmingham, Alabama
Boston, Massachusetts
Buffalo, New York
Cincinnati, Ohio
Cleveland, Ohio
Columbus, Ohio
Detroit, Michigan
Hartford, Connecticut
Houston, Texas
Indianapolis, Indiana
Kansas City, Missouri
Louisville, Kentucky
Memphis, Tennessee
Milwaukee, Wisconsin
New York City-Newark, New York-New Jersey
Oklahoma City, Oklahoma
Orlando, Florida
Philadelphia, Pennsylvania
Pittsburgh, Pennsylvania
Providence, Rhode Island
Richmond, Virginia
St. Louis, Missouri
Virginia Beach, Virginia
Why the housing market is surging
There are two particularly strong factors driving the newest surge in housing prices: inventory (it's low) and mortgage rates (they're high).
As Black Knight reported, inventory improved modestly in May, but it's still 51% lower than the pre-pandemic supply of homes for sale. Many major markets — particularly western ones like Phoenix and San Francisco — have seen inventory levels decrease by a whopping 95% since the beginning of 2023.
Mortgage rates, on the other hand, remain much higher than pre-pandemic levels. Last week, the average 30-year fixed mortgage reached 6.81%, making for the highest rate this year. Rates are reacting to recent Federal Reserve news; the Central Bank made clear in its June meeting that more interest rate hikes are likely coming in the near future.
These two factors are closely connected. The record-low home inventory comes largely due to sellers feeling trapped by their low mortgage rates; selling now would potentially mean nearly-doubled rates on their next purchase. One sign of promise for remediating the inventory issue is the sizable spike in new home construction. But with the lengthy time required to build new homes, this won't provide short-term respite for the market.
More from Money:
A Record-High Share of Homebuyers Are Looking to Relocate Right Now
9 Best Home Equity Loans of 2023
Rising Wages Mean It Could Be a Great Time to Ask for a Raise — or Find a New Job