All the Best Leap Day Freebies & Deals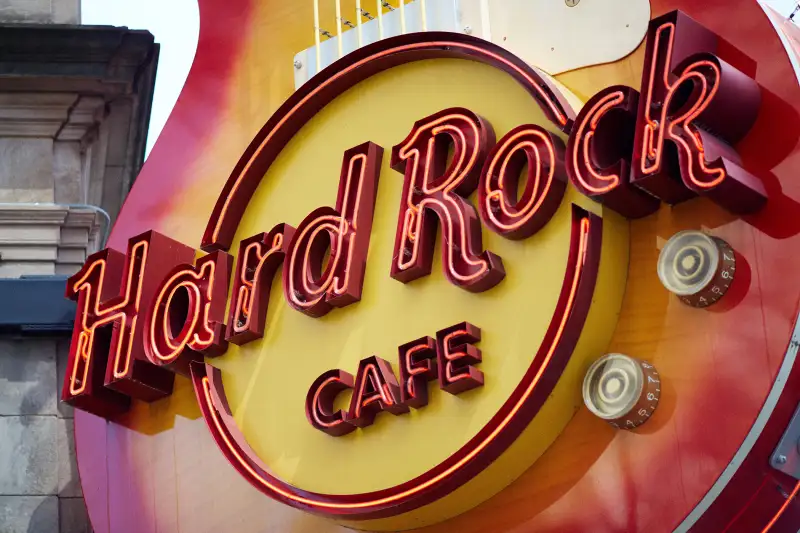 Leap Day has become more than just an odd quirk in the calendar that takes place once every four years. The event is now an excuse for a wide range of businesses to pump up special deals, including tons of hotel discounts and promotions at national restaurant chains.
While many of the restaurant deals below are strictly for Leap Day babies—folks born on Feb. 29, who only get to celebrate their "real" birthday every four years—others are available to everybody. Take note in order to score free or heavily discounted coffee, chicken wings, pizza, donuts, and more on Monday, Feb. 29.
Buca di Beppo: From Feb. 26 to 29, Buca di Beppo diners born on Feb. 29 are welcome to a free order of spaghetti and meatballs. Bring ID with proof of your birthday.
Caribou Coffee: All customers who buy a beverage at normal price can get a second of equal or lesser value for 29¢ on Feb. 29.
Del Frisco's Grille: Customers with Feb. 29 birthdays get a free order of cheesesteak eggrolls on Monday, Feb. 29.
Dog Haus: All customers can add an extra patty and cheese for free to burger orders—an upgrade that usually costs $2.49—on Feb. 29.
Great American Cookies: If you were born on Feb. 29 and have ID to prove it, Great American Cookies locations will give you a free cookie cake to celebrate your birthday on Monday.
The Green Turtle: On Feb. 29, customers at 42 participating locations of the Maryland-based Green Turtle sports bar can get wings for 29¢ apiece all day.
Hard Rock Cafe: Everyone with a Feb. 29 birthday gets a free entrée on Feb. 29 from a menu that includes burgers, pulled pork sandwiches, and grilled chicken Caesar salads.
Houlihan's: All customers with Leap Day birthdays can have one free entree on Monday, Feb. 29, and that's only the start. Leap Day babies are welcomed to 28 additional free entrees--one per visit--over the following 30-day period, for a possible total of 29 free entrees. Bring photo ID with proof of DOB.
Hungry Howie's: On Feb. 29 and March, customers at this pizza chain with 600 locations can get a large one-topping pizza for just 29¢ when purchasing another large pizza at regular price. The deal is available at participating locations, excluding Alabama and Florida.
Krispy Kreme: On Feb. 29, all customers at participating locations can get a dozen donuts for $2.29 with the purchase of a dozen at normal price.
Read next: Tons of Travel Deals Are Being Offered for Leap Year
Legal Sea Foods: On Feb. 29, Legal Sea Foods locations offer a $29 special that includes two one-pound steamed lobsters and a choice of two sides. (Normally a single one-pound lobster is about $26.) The special price is for everyone, not just folks born on Feb. 29.
Margaritas Mexican Restaurant: Eight-ounce margaritas and fried ice cream are on the menu at the special price of $2.29 each for all customers on Feb. 29 at Margaritas, which has locations in Pennsylvania and New England.
McAlister's Deli: Show ID proving that you're a Leap Baby born on Feb. 29 and you'll get a free cookie on Monday.
Olive Garden: If your birthday is Feb. 29, use the linked coupon for four free "Dolcini" desserts, valid for dine-in orders at Olive Garden restaurants from Feb. 29 to March 6.
Pizza Hut: Each customer with a Leap Day birthday gets a free one-topping personal pizza for carry-out only on Feb. 29 at participating locations.
Read next: This Company Thinks Everyone Should Have the Day Off Work on Leap Day
Schlotzsky's: All customers get a choice of special deals that vary by location, including a free sandwich with the purchase of chips and a 32-ounce drink, buy-one-get-one-free entrees, or just a flat $1 off any sandwich—on Feb. 29 only, of course.
Villa Italian Kitchen: All Leap Day babies are welcome to a free slice of pizza on Feb. 29 at this N.J.-based chain with 247 locations nationwide. ID with proof of a Feb. 29 birthday is required.