21 Schools Where a Liberal Arts Degree Can Pay Off Big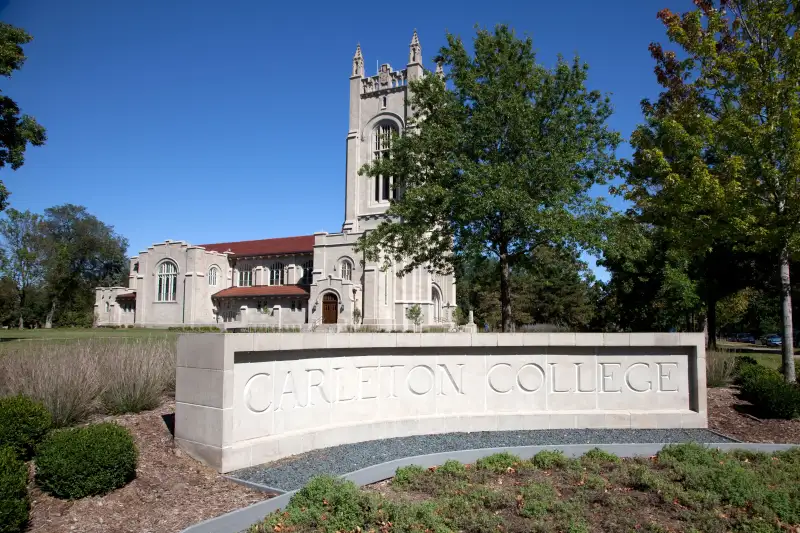 Updated: Sept. 10, 2014
Good news, poets and philosophers. At nearly two dozen liberal arts colleges, graduates typically go on to earn at least $100,000 a year by the time they reach their thirties, according to a new report from the salary website PayScale.com.
At Harvey Mudd College, the top school on the list, alums earn $134,000 on average a decade out of school. To be fair, many Mudd students get degrees in math and science, but other schools in the top 10, including Carleton, Haverford and Williams, focus on the humanities.
Of course, many graduates of even the top-earning schools—especially those who choose public service jobs such as teaching—make much less. And at many of the colleges, alumni typically earn six-figure salaries only after getting a graduate degree.
But overall this new data backs up other research that has identified a long, slow—yet real—payoff to the pursuit of a liberal arts degree.
In a study published in January, the American Association of Colleges and Universities found that by their fifties, college grads who had majored in liberal arts were earning, on average, about $2,000 more per year than those who had majored in pre-professional subjects.
"It is not all gloom and doom" for liberal arts graduates, says Patrick Kelly, a co-author of the AAC&U study and a senior associate at the National Center for Higher Education Management Systems.
How To Improve Your Earnings Potential

Kelly and his co-author, Debra Humphreys, AAC&U's vice president for policy and public engagement, point out that as a liberal arts student you need to do three things to improve your chances of working your way up to six figures:
1. Budget time and money for graduate study. "If you expect to have reasonably high earnings, statistically speaking, you need to go to graduate school," Kelly says. While their research didn't identify which graduate degrees paid off the most, Kelly notes that many high-earning liberal arts majors work in the legal profession, in finance, or in business.
2. Work and intern during college. "You have to demonstrate workforce readiness to employers through means other than your schoolwork," says Humphreys. That could include job experience, on-the-job training, or a technical certificate.
3. Spend a few years working and exploring before picking a grad program. "Don't go to graduate school right away," says Humphreys. "You might borrow $200,000 to go to law school and discover you hate being a lawyer." Know what you want to do, and make sure that there are jobs in that field, before you spend time and money on more coursework.
The Liberal Arts Leaders
This new earnings report is based on surveys filled out on PayScale.com by some 1.4 million Americans over the past two years. It reflects the self-reported earnings of college graduates with at least 10 years of work experience.
The 21 liberal arts colleges below that offer the best shot at a six-figure income tend to have tough admissions standards. The easiest one to get into is Whitman College in Washington State, which accepts half of applicants. The most selective is Pomona College in California, which accepts just over one in ten.
Other elite liberal colleges that didn't make the list because too few grads filled out PayScale surveys over the past two years, including Amherst, Bowdoin, and Earlham, likely have high-earning alums as well. In Money's rankings of the best liberal arts colleges, based on earnings data collected by PayScale in the past three years, those colleges produce high earners. What's more, in our rankings, we only considered the early- and mid-career earnings of those with bachelors' degrees, not students who had gone on to graduate school.
College
State
Avg. earnings with a B.A. only and 10 years of work experience
Avg. earnings with

a graduate degree and

10 years of work experience
Acceptance rate
Money Value Rank
Harvey Mudd College
Calif.
$134,000
$138,000
19%
8
Colgate University
N.Y.
$127,000
$122,000
29%
28
Washington and Lee University
Va.
$124,000
$134,000
19%
40
Carleton College
Minn.
$118,000
$112,000
26%
80
Haverford College
Penn.
$115,000
N.A.
23%
123
Virginia Military Institute
Va.
$115,000
$116,000
46%
19
Williams College
Mass.
$111,000
$114,000
17%
15
Swarthmore College
Penn.
$109,000
N.A.
14%
33
Kenyon College
Ohio
$103,000
$108,000
36%
95
Lafayette College
Penn.
$103,000
$103,000
34%
29
Occidental College
Calif.
$102,000
$103,000
39%
286
Bucknell University
Penn.
$102,000
$106,000
27%
46
Union College
N.Y.
$101,000
$114,000
38%
167
Gettysburg College
Penn.
$100,000
$101,000
40%
139
College of the Holy Cross
Mass.
$100,000
$104,000
34%
102
Whitman College
Wash.
$98,000
$111,000
49%
215
Franklin & Marshall College
Penn.
$98,000
$110,000
39%
249
Pomona College
Calif.
$92,000
$107,000
13%
51
Wesleyan University
Conn.
$91,000
$100,000
24%
170
Davidson College
N.C.
$90,000
$100,000
25%
73
Skidmore College
N.Y.
$90,000
$100,000
42%
28